I've been using Google Drive to create and manage almost all of my projects, including my writings at SoftwareHow.
One problem (more like a hassle) I've faced with Google Slides, a sub-product of Google Drive, is how to save an image or several images inside the presentation slides — especially when those images look really good or contain valuable information.
Unfortunately, Google Slides does NOT allow you to directly download images or extract them to a local folder on your desktop. It just reminds me of the old days back when I used Microsoft Office PowerPoint, which also makes it hard to export pictures.
However, there's a quick way to get around that and save the images to your desktop. You do NOT have to download or install any third-party extensions or plugins.
Saving Images from Google Slides: Step by Step
Here's how to do it:
Please note that the screenshots below are taken from my MacBook Pro. If you're on a Windows PC, they will look slightly different. But the steps should be quite similar. Also, I created this simple presentation in Google Slides to make the tutorial easier to follow. My goal is to save this awesome photo to my computer desktop.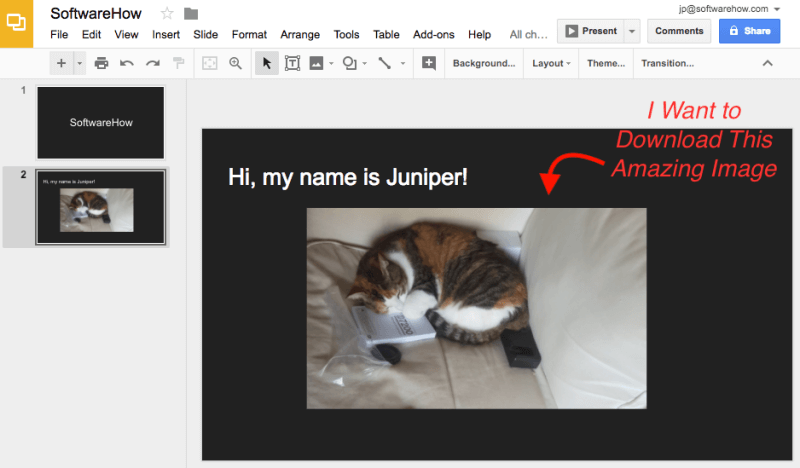 P.S. I hope Thomas (my teammate here at SoftwareHow) won't mind me using this photo. He recently bought a new camera, and it seems his cat Juniper is also excited…seriously, she is reading the user manual! :=)
Step 1: Move your cursor and select the image, then right-click and select "Copy".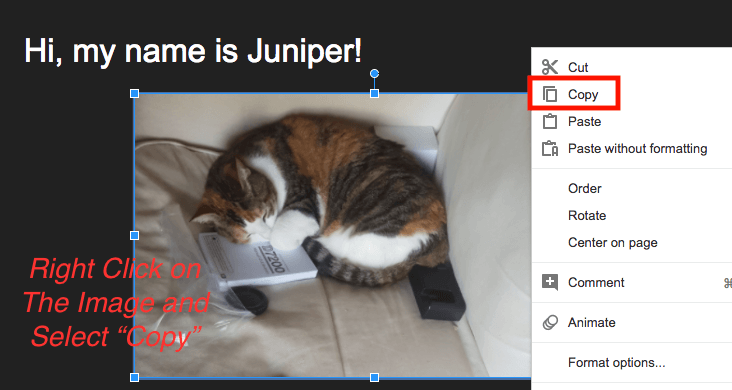 Step 2: Open the main Google Drive page, hit the blue "NEW" button on the top-left, then select "Google Docs". It'll create a new Google doc.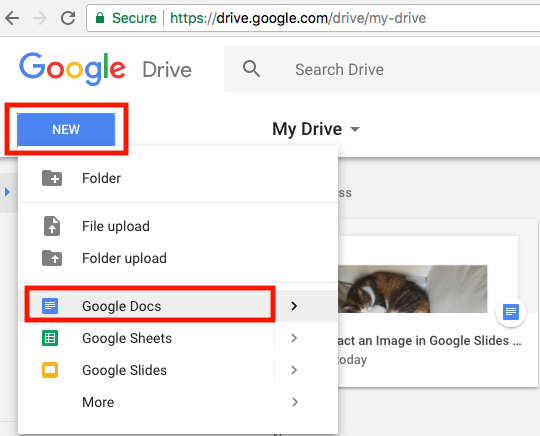 Step 3: In the newly created doc, right-click and select "Paste" in order to save the image you just copied from the Google presentation.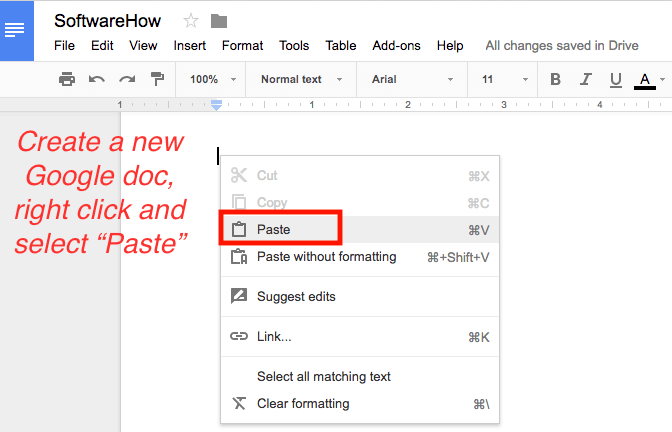 Step 4: In the Google doc, click the menu and select File > Download as > Web Page (.html, zipped).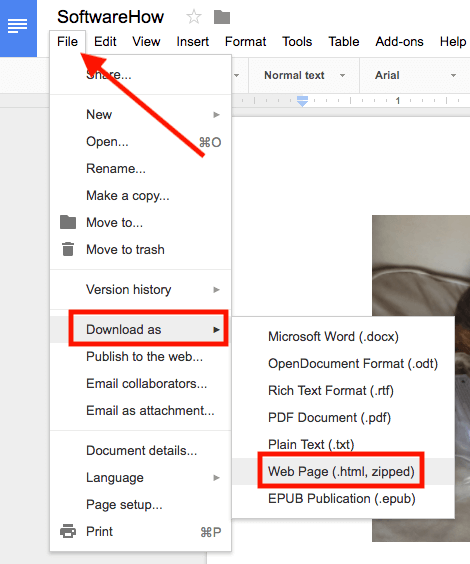 Step 5: Wait until the zipped file completes downloading, then click to open the file.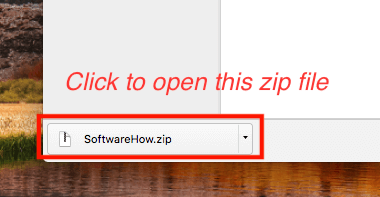 Note: On macOS, the .zip file can be opened automatically. I'm not sure if it's the case on Windows 10.
Step 6: Go to Downloads, unzip the archive, locate the folder called "images", open it and you'll see all your images. Now I can add this photo of Juniper to my Photos app.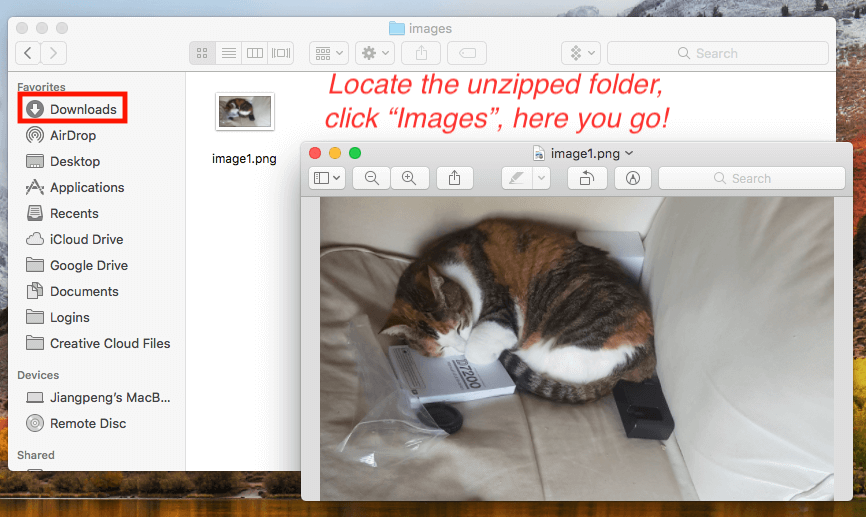 This is by far the quickest and most effective way I've discovered to save an image from Google Slides. Plus, you can extract multiple images and download them in one zip file, which saves time. Another reason I like this method is that the image quality is exactly the same as the original file — same size, same dimension. I use the same technique to extract images from Google Docs as well.
Any Other Methods?
Yes — but personally I feel they are less efficient than the one shared above. In case you're interested, you may also choose one of the techniques below.
Update: Don't forget to check out the Comments area, several readers also shared some techniques that work.
Option 1: Take a screenshot of the image
This method may look like a no-brainer, but sometimes we geeks tend to think too deeply and ignore the easiest solution.
If you're like me and use a Mac, first click the "Present" button to enlarge the slide, then press Shift + Command + 4 to screenshot the part that your desired image takes. It'll then be automatically saved to the Mac desktop.
If you are on a Windows PC, you can use the print screen option (Ctrl + PrtScr), or use an open-source screenshot program called Greenshot. I won't provide too many details here as the process is quite easy.
Option 2: Convert the Google presentation into Microsoft PowerPoint
Then extract the media files. This is also pretty straightforward. On the Google Slides menu, click on File > Download as > Microsoft PowerPoint (.pptx).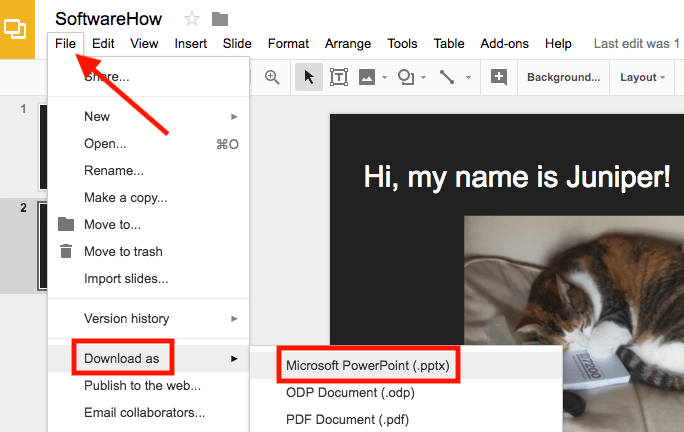 Once your file is downloaded, you can then refer to this Microsoft guide to get the pictures you want from the PowerPoint.
Final Words
Although our site, SoftwareHow, is supposed to introduce good software to help our readers solve computer-related problems, it's not necessary when it comes to addressing a small issue like extracting images from Google Slides.
So, what do you think about the preferred method I just showed to you? Are you able to get your images out of a Google Slides presentation? Or did you happen to find out a better trick to get the job done? Let me know.