If you have synced your contacts to Apple's cloud service, you might wonder how to get those contacts from iCloud. Whether you want to download your address book on a new device or want to back it up, retrieving your contacts from iCloud is easy.
To download contacts from iCloud, visit icloud.com/contacts. Select one or more contacts, then choose "Export vCard…" from the Show Actions Menu.
Hi, I'm Andrew, a former Mac administrator, and in this article, I'll expound upon the method above and show you an alternate way of retrieving your address book from iCloud.
Let's get started.
How to Export Your iCloud Contact List
Apple makes it possible to download all or select contacts from iCloud in a single Virtual Contact File (VCF) format. VCF, also known as vCard, is universal across devices and is great for creating backups, sharing, or transferring contacts to a new device.
To export your contacts from iCloud:
Visit iCloud.com/contacts and sign in.
Click on the Show Actions Menu, represented by a gear icon, in the lower-left corner of the screen.
Click Select All.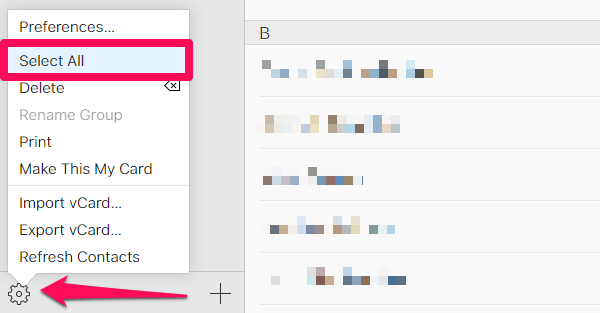 If you only want to export certain contacts, hold down the Ctrl (Windows) or Command (Mac) key and click on the contacts you want to export.
Click the gear icon again and then choose Export vCard…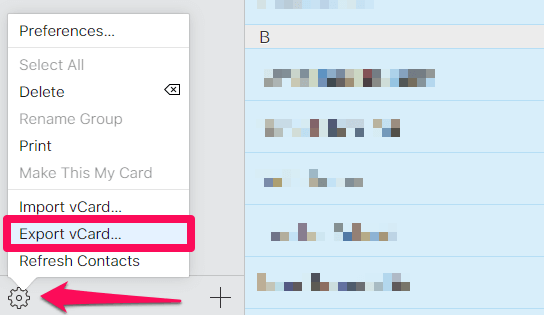 All selected contacts will be bundled and downloaded as a VCF for backup purposes or for import on another device.
Note: these instructions don't work on an iPhone. While you can use some icloud.com features from Safari on iOS, Contacts isn't one of them. Use another device or read the next section for alternative download methods.
How to Download Contacts from iCloud to iPhone
If you have contacts stored in iCloud, how can you download them onto a new iPhone?
If the phone is brand new and you have an iCloud backup of your previous phone, you can restore the backup to the new device.
Restore the iPhone to factory default (if it's not already in that state), connect the device to Wi-Fi, and choose Restore from iCloud Backup at the Apps & Data screen. Authenticate with your Apple ID and password to proceed.
When the restore completes, the contacts stored in the iCloud backup will be present on your new phone.
If you only need your contacts from iCloud, and you've previously synced them from another device, all you have to do is turn on contact sync in iCloud. To do so:
Open the Settings app, then tap on your name at the top.
Tap iCloud.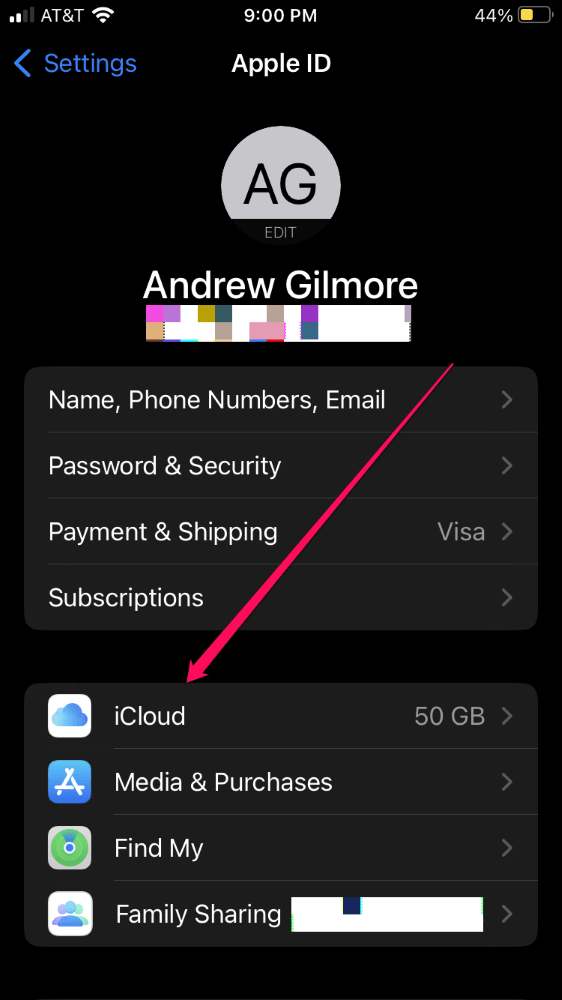 Tap Show All beneath the APPS USING ICLOUD heading.
Toggle the switch next to Contacts to enable contact sync.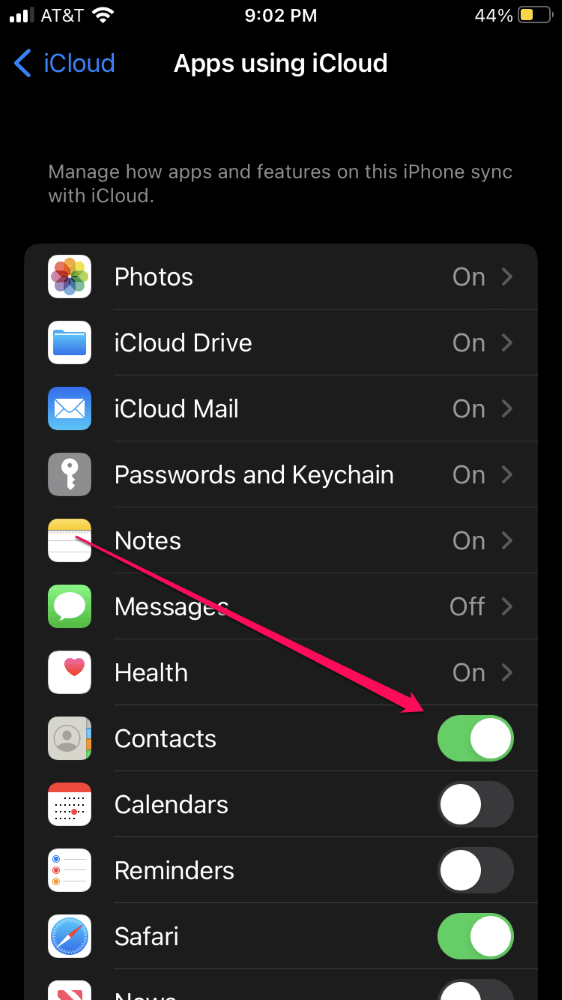 Your contacts will download from iCloud and populate the Contacts app on your phone.
FAQs
Here are some commonly asked questions about downloading iCloud contacts.
How can I download contacts from iCloud to Android?
There are a couple of different ways you can accomplish this, both of which are indirect.
The first option is to follow the procedure in the How to Export Your iCloud Contact List section above and then import the resulting VCF file on your Android.
Another option is to download the Google Drive app on your iPhone and use the contact backup feature to download your iCloud contacts and sync them with Google Drive.
Then, from the Android device, go to Settings > Accounts and sign in with the same Google Account to which you backed up your iCloud contacts.
How long does it take to download contacts from iCloud?
Because a VCF is essentially a specially formatted text file, downloading your contacts should take just a few seconds–even if you have hundreds of contacts.
If you're syncing your phone to iCloud, this process might take a bit longer, but not much longer.
If you have issues in either case, verify you have a good Wi-Fi connection and try again.
Summary
Whether you're backing up or transferring your contacts, knowing how to download them from iCloud can come in handy if you need to access your contacts in a pinch.
Have you downloaded your contacts from iCloud? What's your primary reason for doing so?