It's possible, but difficult to browse the internet with a Roku. However, the Roku is an internet-connected device, so the content it shows is from the internet.
Hi, I'm Aaron. I've worked in the legal, technology and security fields for almost two decades. I love what I do and I love sharing it with people!
Let's discuss what the Roku can and can't do with its internet connection and how you can browse the internet on your Roku.
Key Takeaways
Rokus are internet-connected devices with a specific purpose, look, and feel.
Rokus don't have an internet browser because that runs counter to its purpose.
Rokus also don't have an internet browser because that would impact the devices' look and feel.
You can cast from another device to the Roku in order to browse the internet on it.
What is a Roku?
Knowing what a Roku is and what it does will give a good idea of why the Roku can't browse the internet by default.
A Roku is an internet-connected device. It provides straightforward access via a simple remote to channels and apps that stream content from the internet. Some of those services are included with the Roku and others have to be downloaded, installed, and associated with an external subscription.
The Roku connects to a TV via HDMI. It uses that connection to display content to the TV.
The best feature of a Roku (or similar TV stick offerings from Google and Amazon) is its simplicity. Instead of using a keyboard, mouse, or other peripheral, the Roku uses a remote with a handful of buttons that controls both the Roku device and the TV.
So Why Doesn't Roku Have an Internet Browser?
A lot of this is conjecture, because Roku doesn't disclose why they haven't developed an internet browser. But it's a very educated guess based on available information.
Roku Isn't Designed for It
Roku doesn't have an internet browser because that's not the purpose of the Roku. The purpose of the Roku is to deliver content in a straightforward way via apps. Apps keep content delivery simple and easily navigable by a remote.
Straightforward in this context also means curated. Roku can manage the end-to-end content delivery pipeline and reject content or user experiences of which they don't approve.
Internet browsers complicate both the user experience and content delivery pipelines. Interacting with an internet browser requires a few things:
Text entry for what could be a complicated URL
Support of many audio and video codecs
Determinations on whether or not to block popups
Multi-window browsing, since that's a common modality of modern internet use
None of that is technologically insurmountable, but it is user-experience impactful and makes the entire interaction with the device significantly more complicated and less approachable.
That complexity also extends to ambiguity with the content delivery pipeline. With apps on the Roku, there's a very expansive but still limited set of audio and video content available. An internet browser provides potentially unlimited content, some of which runs counter to the user experience that Roku wishes to provide.
Pirated Content
Some of the content accessible through the internet is "pirated content," which is audiovisual content provided in a way not permitted by the original rightsholders. Some of that may violate copyright, while other examples may just run counter to content provider wishes.
Something like this happened when Google pulled YouTube from Amazon's Fire TV, citing a lack of product reciprocity when Amazon refused to sell google products on Amazon's marketplace.
For almost two years, the only way to access YouTube on a Fire TV was via a web browser (Silk or Firefox) launched for Fire TV ahead of Google's decision to pull service. Google purposefully made the user experience more difficult to use in order to pressure Amazon.
Absent an ongoing feud, it's questionable whether or not the browser would have been made available. For a service like Roku, which is entirely reliant on content providers, the pressure not to provide workarounds for those providers' app-based services is significant.
How Can You Browse the Internet on a Roku?
Casting lets you browse the internet on a Roku. You browse the internet on a separate device and broadcast the image to the Roku.
Windows
On Windows, you accomplish that through the Project option on the taskbar.
You'll be provided a number of options. Click Connect to a wireless display.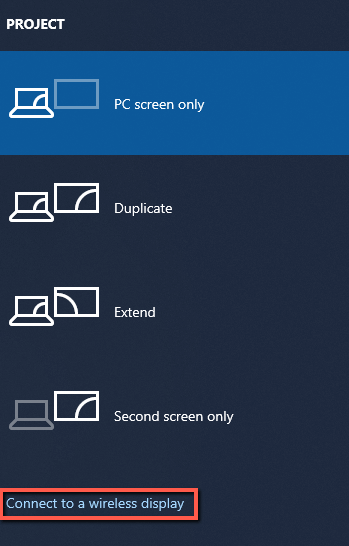 That will take you to another page with your Roku device. Click on the Roku device to pair it.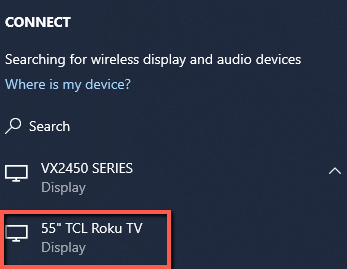 Now, your computer will project onto the Roku.
Android
On your Android device, swipe down from the top to expose the menu. Tap "Smart View.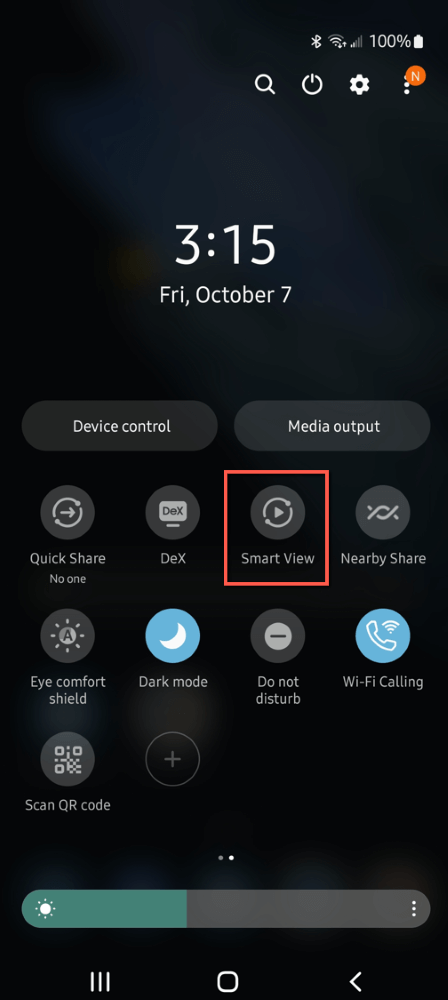 In the next window, select the device you'd like to pair.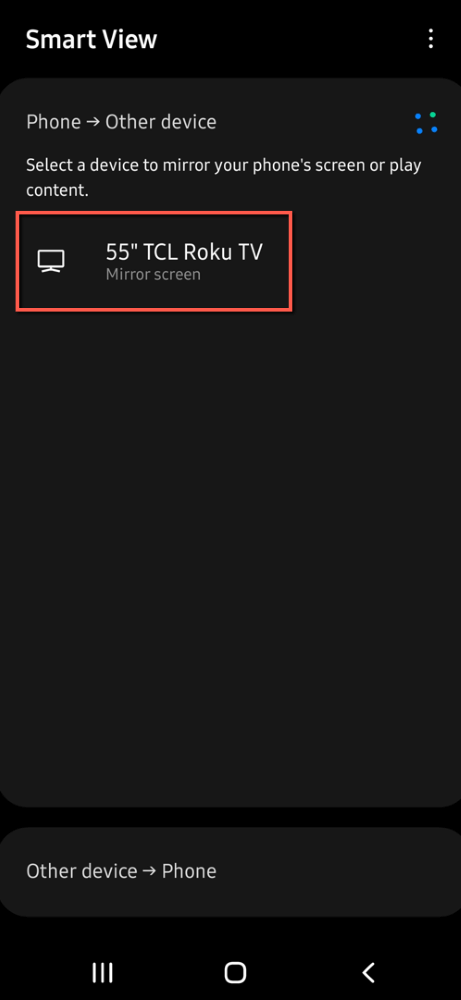 iOS
Unfortunately, Roku explains that they do not support iOS screen sharing at this time. So you can't do this with your iPhone, iPad or Mac. You can, however, use AirPlay although that is a much more complicated process.
FAQs
You may have some questions about your Roku's internet use and I have answers.
How do I Browse the Internet On My TCL Roku TV?
You can't browse the internet through the Roku apps on your TCL TV. However, you can attach a computer to your TV via HDMI.
Conclusion
Browsing the internet on your Roku device isn't exactly straightforward, but it is possible. If you want to browse the web on your TV, you may want to invest in a small and inexpensive PC in order to do so. Alternatively, you can just cast a device to the Roku for display on your TV.
What other fun hacks and workarounds have you come up with for convenience? Let us know in the comments!