If you are in the market for a USB wifi gadget, you know there are a multitude of choices out there. Whether you are looking for a top performer, something that works well for your desktop, or an easy-to-use, cost-efficient device, selecting a USB wifi adapter can be a tough choice. That's why we're here to help.
We sorted through the numerous options and show you the best available. Here's a quick summary of our recommendations: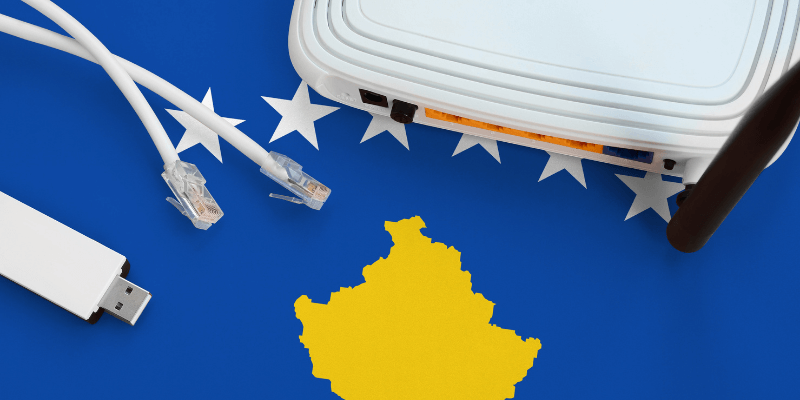 If you're looking for a top-of-the-line wireless USB connection, look no further than our top pick, the Netgear Nighthawk AC1900. Its superior range lets you connect from almost anywhere, and its blazing speed will help you move data lightning fast. It's perfect for watching videos, gaming, large data transfers, or anyone who requires a long-range, high-speed connection.
The Trendnet TEW-809UB AC1900 is the best high-performing unit for desktop computers. It's speedy and has a long range due to its four antennas. The included 3-foot USB cable allows you to place it away from your equipment to reduce interference.
For those who want a low-profile accessory, the TP-Link AC1300 is our best mini wifi adapter. This miniature piece of equipment is easy to set up, provides top performance, and won't get in your way when connected to your laptop. Its low cost is a benefit for those who are on a budget.
Why Trust Me for This Guide
Hi, my name is Eric. Aside from being a writer, I have worked as a software engineer for over 20 years. Before that, I worked as an electrical engineer. Computers and computer hardware have been part of my life since I was a child.
When I was younger, you had to attach your landline phone's handset to your modem to get connected. It took some real patience with that ancient equipment! It's been interesting to watch things evolve over the years. Now, it's so easy to get connected to the internet that we don't really think about it.
The Convenience of Wireless Technology
Wireless technology has become so common and convenient that we take it for granted… unless we're unable to connect. For those whose work or other communications depend on wifi, an inability to connect can severely impact our lives. Thankfully, wifi infrastructure has come a long way… but sometimes hardware just fails.
As adapters get more complicated, smaller, and cheaper, it's more common for them to give out. I've seen many of them cook due to minor impacts or after long term use. They aren't made quite as well as the stainless steel 1200 baud modems we used back in the 80s. I still have a few of them—and I bet they would still work today.
In the present day, nearly all our devices come with built-in wifi. If that adapter fails, what do we do? How can we get back up and running in the shortest amount of time? The easiest solution is to use a USB wifi dongle. You can just turn off your integrated wireless, plug in the USB wifi, and be up and running within minutes—no need to take your computer apart or run to Geek Squad.
In fact, even if your computer's internal wifi works, it's good to have a USB wifi adapter laying around if it breaks. If you plan on getting your default device fixed or replaced, you can use the USB temporarily until then.
I keep one around not only as a backup but to test with. If I find my laptop has issues connecting, I plug in my USB version and see if it can connect. This lets me know if my internal wifi has stopped working or if there is another problem. In any case, keeping a working USB wifi plug-in in your spare computer parts is always a good idea.
Who Should Get a USB WiFi Adapter
In my opinion, anyone who uses a laptop or desktop computer capable of a wireless connection should have a USB wifi device.
The wifi that comes with your laptop or desktop may not perform optimally. If this is the case, purchase a high-performance device like the ones listed here for better range and faster speeds.
USB wifi makes it so easy to upgrade. There's no need to open up your computer or take it to a technician. You simply plug it into your USB port, maybe install some software, and you're ready to go.
If you're working with an older machine, you may find that your wifi is outdated, or it might have no wifi at all. One of my older desktop PCs, believe it or not, has no wifi hardware. Since I use it periodically, I have a USB wifi adapter that I can quickly plug in and connect to the internet.
Best USB WiFi Adapter: The Winners
Top Pick: Netgear Nighthawk AC1900
With only a quick look at the Netgear Nighthawk AC1900, it is easy to see why it's our top pick. The Nighthawk's speed capability, long-range connectivity, and other features clearly make it the best on the market. Netgear has been producing network equipment for eons, and this model stands out as a top performer. Check out the specs:
Uses 802.11ac wireless protocol
Dual-band wifi lets you connect to 2.4GHz or 5GHz bands
Capable of speeds up to 600Mbps on 2.4GHz and 1300Mbps on 5GHz
USB 3.0, compatible with USB 2.0
Beamforming boosts speed, reliability, and range
Four high-gain antennas create a superior range
3×4 MIMO gives you more bandwidth capacity when downloading and uploading data
Folding antenna can adjust for the best reception
Compatible with both PC and Mac. Microsoft Windows 7,8,10, (32/64-bit), Mac OS X 10.8.3 or later
Works with any router
Cable and magnetic cradle allow you to set the adapter in different locations
Perfect for both laptops and desktops
Stream video uninterrupted or play online games without issues
Uses WPS to securely connect to your network
Netgear Genie software assists you in set up, configuration, and connection
We know that this adapter is fast and covers a vast range, but it also checks all the other performance boxes. It's reliable, has dual-band capability, uses USB 3.0, and is compatible with most computers.
With all these features, there are only a few things to complain about with this device. It's bulky, especially with the antenna extended. This can make it a little cumbersome if you are on the go, or if you carry your laptop around a lot while using it. The Nighthawk may take a little getting used to, but it's not a deal-breaker for me. The extension cable allows you to keep it away from your laptop if you prefer that setup.
I am also a little leery about the Nightwhawk's magnetic cradle. While it's terrific for holding the device to the side of your device, I worry that the magnet might damage a computer. I don't think I would want to set the cradle on top of my desktop. Again, it's not a deal-breaker; you don't have to use the cradle if you're concerned about it.
The Nighthawk AC1900's 1900Mbps speed and enormous range provide the type of performance that will satisfy high-end users. It's capable of streaming video, playing online games, and rapidly transferring data. It's hard to go wrong with a top-notch performer like the Nighthawk.
Best for Desktops: Trendnet TEW-809UB AC1900
The Trendnet TEW-809UB AC1900 is another high-performance winner. Its speed and coverage are on par with the other top products. What makes this device stand out? It's designed to be used best with desktops or laptops that are on a docking station or are rarely moved.
The 4 large antennas give you incredible range. The included 3 ft. USB cable allows you to place the adapter away from your desktop computer, where you can get better reception. This wifi device has plenty to offer.
Uses 802.11ac wireless protocol.
The dual-band capability can operate on 2.4GHz or 5GHz bands
Get speeds of up to 600Mbps on 2.4GHz band and 1300Mbps on the 5GHz band
Uses USB 3.0 to take advantage of the high speed
High powered radio for strong reception
4 large high-gain antennas give you increased coverage so you can pick up signals in those difficult places in your home or office
The antennas are removable
Included 3 ft. USB cable gives you more options of where to place the adapter for better performance
Beamforming technology helps to give you maximum signal strength
Compatible with Windows and Mac operating systems
Plug-n-play setup. The included guide gets you going in minutes
Performance that will support gaming video conferencing and 4K HD video
3-year manufacturer's warranty
This high-powered adapter is perfect for an old desktop computer with broken wifi. While the bulkiness of this device makes it somewhat unportable, it can still be used with laptops. The antennas can be removed so that it is not as cumbersome, though coverage will suffer.
The range of the TEW-809UB AC1900 is its best feature. Its speed is also top-notch, though. The only criticism I have is its large size and unappealing look. Frankly, it looks like a spider sitting on your desk. However, the speed and range it provides are well worth it.
Speaking of being worth it, this device is relatively expensive. But if you need to connect a desktop computer in a location with a weak signal, get the AC-1900. It can connect to weak signals that many other adapters cannot.
Best Mini: TP-Link AC1300
The TP-Link AC1300 is the best wifi USB adapter for laptops that are on the move. This mini adapter has a small profile. It won't get in your way when desk space is tight, or if you're walking down a hallway while carrying your computer.
There are smaller nanos, but they don't have the all-around performance that this device does. The price of this one is reasonable, almost good enough to be considered a budget pick.
The small 1.58 x 0.78 x 0.41-inch size makes it portable and convenient to use
Uses 802.11ac wireless protocol
Dual-band enables you to connect to 2.4GHz and 5GHz bands
Get up to 400Mbps on the 2.4GHz band and 867Mbps on the 5GHz band
MU-MIMO technology takes full advantage of MU-MIMO routers to help increase bandwidth
USB 3.0 gives you 10x faster speed than USB 2.0
Easy installation and setup
Supports Windows 10, 8.1, 8, 7, XP/Mac OS X 10.9-10.14
Smooth streaming for HD video, online gaming, and large data file transfers
Beamforming technology provides a lag-free connection
The small size of this unit is a great advantage, and you don't give up that much feature-wise for it. This little guy still has better than average speed, adequate range, and reliability from a brand with years of experience in wireless communications. It's easy to set up, and it's compatible with most computers.
There's not a lot to complain about with this wifi device. You can buy smaller adapters, but most just don't have the speed, range, or reliability that this one has. In my opinion, it's well worth it to have a larger device with better performance.
Best USB WiFi Adapter: The Competition
The top performers listed above are fantastic picks. That said, there are a multitude of competitors. Let's take a look at some high-quality alternatives.
1. TP-Link AC1900
As a competitor to the Nighthawk AC1900, the TP-Link AC1900 puts up an intense fight. It has the same speed and range; its features are nearly identical. In fact, it's very similar in size and looks (not to mention model number). The AC1900 also has a folding antenna and cradle included that permits you to set the device away from your computer.
Uses 802.11ac wireless protocol
The Dual-band capability gives you 2.4GHz and 5GHz bands
Speeds of up to 600Mbps on 2.4GHz and 1300Mbps on the 5GHz band
The high gain antenna ensures superior range and stability
Beamforming technology provides targeted and efficient wifi connections
USB 3.0 connection provides the fastest possible speeds between the unit and your computer
2-year unlimited warranty
Stream video or play games with no buffering or lag
Compatible with Mac OS X (10.12-10.8), Windows 10/8.1/8/7/XP (32 and 64-bit)
WPS button makes setup simple and secure
TP-Link's AC1900 is a terrific USB wifi adapter; it performs almost as well as our top pick. Most users will not see a difference between the two. The only thing that keeps this adapter from being the top pick is that its range is inferior to the Nighthawk's.
This device is much cheaper than the Nighthawk, so that may be a factor in your decision. If so, this adapter will be a worthwhile choice. If you have the money to spend, I would still go with the Netgear Nighthawk.
2. Linksys Dual-Band AC1200
The Linksys Dual-Band AC1200 provides a strong wifi signal to your laptop or desktop computer. While it may not sport the top end speeds of some of the others on our list, it still has superb range and a connection you can count on. The sleek-looking design and its lightweight denote portability that makes it an excellent laptop accessory.
Compatible with 802.11ac wireless routers
Dual-band capability lets you connect to 2.4GHz and 5GHz bands
Up to 300Mbps on the 2.4GHz band and up to 867Mbps on the 5GHz band
Secure 128-bit encryption
WPS provides easy setup and connection
Plug-n-play setup gets you up and running in no time
Connects to your computer via USB 3.0
Compatible with Windows
This adapter has an incredible range for its size. It's not as fast as our top pick, but it's still good enough to stream video and do online gaming.
Installation is quick and easy. One concern: there's no mention of support for Mac OS. If you are interested in the features that this Linksys offers but want something for a Mac, check out our next pick. It is a similar device from Linksys, but it does support Mac.
This device is also known as the WUSB6300; it has a good history. In fact, it was one of the first 802.11ac USB adapters available. Its low price and reliability make it a reliable purchase.
3. Linksys Max-Stream AC1200
If you like the Linksys Dual-Band AC1200 but want something that works well on a Mac OS, take a look at the Linksys Max-Stream AC1200. The Max-Stream has an excellent range and the same speed as our previous adapter—and also adds MU-MIMO technology. It's not as small as the WUSB6300 due to its extendable antenna, but it is still portable.
Compatible with 802.11ac wireless routers
Dual-band capability lets you connect to 2.4GHz and 5GHz bands
Up to 300Mbps on the 2.4GHz band and up to 867Mbps on the 5GHz band
MU-MIMO technology
Beamforming technology ensures you get good signal strength
Compatible with both Mac and Windows OS
USB 3.0 ensures speedy communication between the device and your computer
High-gain extendable antennal improves overall range
Also known as the WUSB6400M, this adapter is an all-around solid performer. It's just a bit slower than our top pick, but it's fast enough for video and most gaming applications. The range is somewhat better and more reliable than the WUSB6300 due to its extendable high-gain antenna.
The Max-Stream is compatible with both Mac and Windows OS. It uses MU-MIMO and beamforming technology, which gives it a bit of a leg up on the WUSB6300. With these added features, you will pay slightly more, but in my opinion, they are well worth it. This is a sound competitor and one that is worth consideration.
4. ASUS USB-AC68
The ASUS USB-AC68 may look weird—like a windmill with only two blades—but don't let its lack of style throw you off. This is a powerful USB wifi adapter that works exceedingly well for desktop computers. It also works well for laptops if you don't move around too much. Its speed and range are comparable to the Trendnet TEW-809UB AC1900.
Uses 802.11ac wireless protocol
Dual-band provides both 2.4GHz and 5GHz bands
Speeds of up to 600Mbps (2.4GHz) and 1300Mbps (5GHz)
3×4 MIMO design
Dual 3-position external antennas
Dual internal antennas
ASUS AiRadar beamforming technology
USB 3.0
Included cradle lets you place it away from your desktop
Antennas can be folded for portability
Supports Mac OS and Windows OS
Asus makes high-quality, dependable devices that perform very well. I have owned a few Asus routers and have been quite satisfied with them. This wifi adapter is in the same class; it's right up there with our best for desktops.
Why wasn't it our number one choice? Two slight downsides: the price and the short USB cable. The price is significantly higher than others on this list, but if you can afford it, the AC68 one is worth the extra bucks. The USB cable is very short; you can't place it at a distance from your computer. This isn't much of a problem as you can readily purchase a separate longer cable if needed.
5. Edimax EW-7811UN
The Edimax EW-7811UN is so small that once you plug it into your laptop, you may forget that it's there. This nano-size wifi dongle may not have the same speed and range as our pick for best mini, but it will get you connected and help keep you on the go.
Uses 802.11n wireless protocol
150 Mbps
Supports Windows, Mac OS, Linux
Power-saving design is ideal for laptops
Supports WMM (Wifi MultiMedia) standard
USB 2.0
Includes multi-language EZmax setup wizard
This device uses an older protocol and lacks the high performance of our other picks. In return, you get a simple basic wifi connection in a tiny little package. The form factor is the big sell here: you won't have to worry about it getting caught on anything, and it fits comfortably in your pocket. My biggest concern would be that it's so small you might lose it.
The Edimax is a solid budget pick. Due to its older technology, it is much cheaper than the others on our list. Even if you buy or own a more expensive adapter, you might want to get one or two around as backups.
How We Pick USB WiFi Adapters
When looking for USB wifi products, there are many traits to consider. Speed and range are at the top of our list. There's newer tech that increases speed and range significantly, including 802.11ac wireless protocol, MU-MIMO, and Beamforming. The following are some of the most vital features we looked at when evaluating each product.
Speed
How fast is the wifi signal? We all want the speediest adapter available, right? While that is true for the most part, you will want to consider other features related to speed.
If speed is what you are looking for, you will want to make sure that it uses the 802.11ac wireless protocol. This protocol allows your adapter to run at the highest available speeds. 802.11ac provides a framework to deliver speeds anywhere from 433 Mbps to several Gbps per second.
Keep in mind that your adapter won't run any faster than the wireless network you're on. If you have an adapter that runs speeds of 1300 Mbps, but the wifi network in your home only runs at 600 Mbps, you will be limited to the 600 Mbps on that network.
Don't forget that your speed will also be affected by the distance from your wireless router. That means our next feature, range, is one that you should strongly consider.
Just know that when looking at the advertised speed of a device, you will most likely not achieve that top speed because of the many other factors involved.
Range
How close to the wireless router do you need to be to get a good signal? Range allows you to be farther away from the router while retaining solid connectivity.
A wifi adapter's range is critical. The whole point of being wireless is to use your computer in different areas without being tethered to a wall. If you have to sit right next to your wireless router, you might as well be plugged into a wired network connection.
Range also affects speed. The farther you are from the router, the slower the connection. Technologies such as beamforming help to improve connectivity at further distances.
Dual-band
Dual-band wifi gives you the ability to connect to both 2.4 GHz and 5 GHz bands. Faster speeds using 802.11ac are found on the 5 GHz band. The 2.4 GHz band makes the device backward-compatible, and it can connect to older networks.
USB Speed
When selecting an adapter, don't overlook the USB version. The higher the number, the better. USB 3.0 provides the fastest speeds between the device and your computer. Older USB versions, such as 1.0 and 2.0, will be slower and can create a bottleneck. If your old laptop only has USB 2.0 ports, USB 3.0 is not going to give you an advantage—just go with USB 2.0.
Connection Reliability
You will want a wifi device that provides a reliable connection. You don't want your signal to disappear while transferring a file, in the middle of an intense game, or streaming to your YouTube channel.
Compatibility
Does it work with both Mac and PC (and possibly Linux)? It may not matter if there's only one type of computer in your home or work, but it's something to consider.
Installation
You want a wifi adapter that is easy to install. Plug-n-play is preferable, as you may want to use the adapter on different computers. If that's the case, you don't want to spend hours setting the thing up every time. Features such as WPS and included software can make installation simple and secure.
Size
Some of the more powerful wifi products might be larger because they have bigger antennas. Mini- or nano-sized dongles are low profile, which works great for laptops since you can plug them in and not worry about having a huge footprint.
Accessories
Software utilities, extendable antennas, desktop cradles, and USB cables are just a few accessories that might come with these portable devices.
Final Words
In today's world, being connected is as important as ever. I'm not talking about the people you know; I'm talking about internet access. Who of us can go without it for more than a few hours? It's necessary to have the right hardware to get online with an adequate and reliable connection.
Many of us connect to the web with our phones for small tasks. But what about desktop or laptop work, or even gaming? Most newer laptops and desktops already have wireless built-in. However, there are multiple reasons you may need or want a USB connection.
As you can see, there are an enormous amount of USB wifi adapters available. Most of the top picks have similar features and performance, but some small differences may affect your choice. We hope that our list will help you determine which adapter will work best for you.
As always, please feel free to reach out to us with any questions.