As with most technology, wifi is constantly changing and improving—new protocols, new methods to enhance coverage, faster speeds, better reliability. 802.11ac (Wifi 5) is currently the most common solution, but 802.11ax (Wifi 6) is the latest protocol and will eventually be the new standard.
Whether you stick with the current proven technology or opt to go with the future of wifi, there are some excellent PCIe cards to choose from, and it can be hard to sort through all of them. But we're here to help!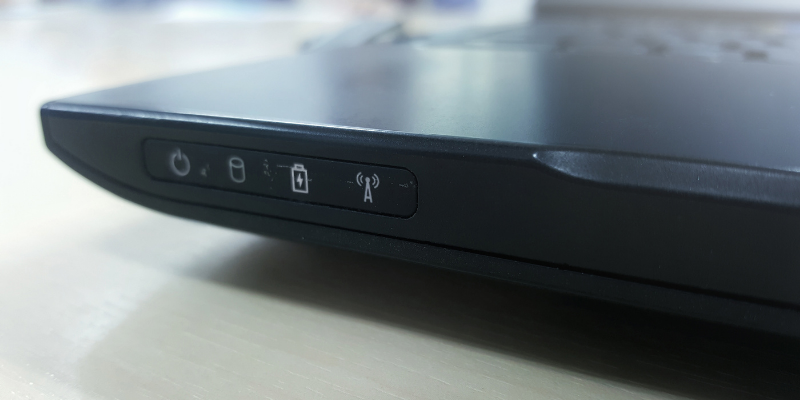 Here is a quick summary of the best PCIe wifi cards for your desktop computer.
If you're looking for the most reliable and best performance out of your PCIe wifi card, look no further than the ASUS PCE-AC88 AC3100, it's our Best Overall pick. It will ensure that you get a strong, ultra-swift connection to almost any wireless network.
If you want to try the latest wireless technology, check out the TP-Link WiFi 6 AX3000, the Best WiFi 6 adapter. WiFi 6 is the newest protocol, so you will need a Wifi 6 router to actually take advantage of it. If you like to stay on top of technology, and you're set up for Wifi 6, this may be the direction you want to go.
Finally, if you're on a budget, the TP-Link AC1200 is our high-quality selection. It's a solid PCIe adapter that won't put a strain on your pocketbook.
In this guide, we'll also cover some alternatives to our top picks, giving you a broad selection of wifi cards that will speed up your internet and make your computing life easier.
Why Trust Me for This Guide?
Hi, my name is Eric. I love to write about technology. I've also been a software engineer for over 20 years and was an electrical engineer before that. Over time, I've put together many computer systems, sometimes from the ground up. In fact, when I was in college, I built desktop PCs for the clients of a small computer company.
Technology has changed immensely over the years; I know that it can be hard to keep up with. If you rely on a computer for work or just use one for gaming or other hobbies, I understand the need to ensure your tech is up to speed. I study it; I implement it; I'm here to help.
It's no fun trying to use an older, slower system with newer, task-intensive software. It can make you want to throw your computer out the window. I'm a big fan of upgrading hardware or building a new system altogether when possible. If you're going to do that, you might as well do it right with top-of-the-line equipment.
The Importance of WiFi Cards
Why are wifi cards important?
It wasn't that long ago that almost all of our software, applications, and games came on a disk that we installed locally on our computer. Yes, some applications needed network or internet access, but for the most part, things ran directly on our desktop systems.
That is no longer the case. While we still install many applications locally, most software installations take place over an internet connection. In fact, most apps that we now install on our machines are downloaded over the internet.
Can you remember the last time you installed a new application from a CD or DVD? If you do, chances are it was not the latest version. Software updates are made so rapidly in today's environment that it's hard to keep up. Have you ever checked for updates on your iPhone and felt like you never run out of apps that need updating? That's true in the desktop computer world as well. Most apps nowadays, even after you install them from a DVD, probably have to be updated to a later version immediately after installation—and that's done over the world wide web.
That point is that we're completely reliant on having a network or internet connection now. We depend on it for our daily lives, whether for work or play.
What does that mean to you? It means your computer's wireless network card has now become one of its most vital pieces of hardware. Whether you're building a PC or upgrading it, you need to make sure your network card is reliable and quick.
Who Should Get a New PCIe Card?
If you're a desktop computer user, there's a good chance that you connect to your network via a network cable. That makes sense: you usually get the best speed with a wired connection. Even though an ethernet cable is hard to beat when it comes to speed, wifi technology is getting faster all the time. It'll be a long time before wifi keeps pace with the speed of a wired connection. For the most part, though, it's rapid enough to perform all our everyday tasks such as file transfers, video chats, and even high-end gaming.
Sometimes your desktop computer is located in a spot where no wired network connection is available. It might be inconvenient to run a cable to the computer. When that's the case, wifi is your only option; you need to get a PCIe wifi card.
A quality PCIe card will also provide the flexibility to switch to wireless if your network cable has problems. Cables can get cut or worn out and stop working, so having the wifi option is always a sensible solution.
There is also the possibility that your desktop is not stationary. I know plenty of people who regularly move their desktop PC around to different locations. It may seem complicated and unnecessary, but it only involves moving the computer and accessories— a monitor, keyboard, mouse, etc. Some even have multiple monitors and keyboards set up in different locations. Then they move the CPU around between them. In these cases, it pays to have a wifi card so they don't have to worry about cabling.
Best PCIe Wi-Fi Card: The Winners
If you're looking to ensure that your desktop computer has the best wifi card available, the ASUS PCE-AC88 AC3100 is our top pick. You'll have to shell out some extra cash for this one, but it is definitely worth the money.
Aside from having the top speed in its class, this Asus uses 802.11ac technology, which is still the most tested, most compatible, and most used protocol around. It also has incredible range, ASUS quality and reliability, and lots of other features to go with it. Let's take a look.
802.11ac wireless protocol
Dual-band supports both 5GHz and 2.4GHz bands
Its NitroQAM™ provides speeds of up to 2100Mbps on the 5GHz band and 1000Mbps on the 2.4GHz band
The first-ever 4 x 4 MU-MIMO adapter provides 4 transmit and 4 receive antennas to deliver speed and incredible range
Customized heat sink keeps it cool for stability and reliability
A magnetized antenna base with extension cable gives you the flexibility to place your antenna in an optimal location for the strongest possible reception
Individual antennas can attach directly to the PCIe card if a more compact setup is desired
R-SMA antenna connectors provide the option to connect aftermarket antennas
AiRadar beamforming support gives you better signal strength at farther distances
Support for Windows 7 and Windows 10
Stream video or play online games with
no interruption
This dual-band adapter is one of the fastest you will find with Wifi 5 (802.11ac). It provides top speeds on both the 5GHz and 2.4GHz bands. The card's 4 x 4 MU-MIMO technology contributes some of the best range you will find in a WLAN card. It'll be just what you need for those areas of your home or office that have weak signals.
AiRadar Beamforming technology also increases range, providing a steady connection. That means your internet won't drop when you're in the middle of a video call or playing your favorite online game. Its detachable antenna connectors even let you use a more powerful aftermarket antenna if you wish.
This card has it all. If you use one to build your new PC or upgrade your older computer, you shouldn't have any connection problems. It will provide the speed, range, and reliability to perform any network functions you can think of.
If you're looking to the future of wifi and want to see what it has to offer, then check out a Wifi 6 adapter. Our top pick for Wifi 6 is the TP-Link WiFi 6 AX3000, also known as the Archer TX3000E. It's a high-performance card from a well-known manufacturer; it's a perfect place to start with Wifi 6. This card can reach speeds of up to 2.4Gbps and includes other built-in features such as Bluetooth 5.0.
The latest Wifi 6 standard 802.11ax protocol
Dual-band supports both 5GHz and 2.4GHz
Speeds of 2402 Gbs on 5GHz band and 574 Mbps on the 2.4GHz band
OFDMA and MU-MIMO technology provide a fast, uninterrupted connection
Two multi-directional antennas strengthen your reception capability
A magnetized antenna stand allows you many options for placement
Bluetooth 5 gives you twice the speed and 4 times the coverage of Bluetooth 4
The card and driver can be installed from a CD or download from the internet
1024-QAM modulation
160 MHz bandwidth
Backward compatible with older wifi networks
Supports Windows 10 (64-bit) only
Advanced WPA 3 Encryption
This Wifi 6 adapter has super speed, insanely low latency, and a consistent connection. You can expect high performance even on the busiest of networks.
One thing to think about with this unit: you may not find many networks using Wifi 6 yet, so it may be difficult to take full advantage of it. There are many Wifi 6 routers available, too. You may consider purchasing one to set up your own Wifi 6 network to enjoy this speedy data transmission technology.
Wifi 6 is new and unproven. It might be another reason you may be hesitant to go with this type of card. But if you're willing to set up a new network and possibly work through a few issues, it might be worth it.
Let's face it: we don't always have an open-ended budget; we can't always spend top dollar on our equipment. Whether it's your personal budget or constraints put on you by your company, there's that balance: you need the best product at the best price available. If this is your situation, don't worry. The TP-Link AC1200, also known as the Archer T5E, is a perfect solution. It's an excellent piece of hardware that performs well and won't break the bank.
Dual-band allows you to use both the 5GHz and 2.4GHz bands
Speeds up to 867Mbs on the 5GHz band and 300Mbps on the 2.4GHz band
Two high gain external antennas give you excellent range
Provides Bluetooth 4.2
A low profile bracket and card make installation easy
Supports Windows 10, 8.1, 8, and 7 (32 and 64 bit)
WPA/WPA2 encryption standards
Superb for online gaming, video streaming, and fast data transfer speeds
Plug and play installation
Affordable price
The TP-Link AC1200 is a wonderful choice for anyone who wants to upgrade their old network card or build a new system. It provides swift data speeds, a stable connection, and extensive range. You get all the basics with this one, and even some bonuses, like a BlueTooth 4.2 interface.
This card comes with two install brackets—one standard size and one low-profile mini bracket to fit different computer cases. If you have the latest version of Windows 10, installation is easy. Just plug the card in a PCIe slot, put your computer back together, and start Windows 10. The appropriate drivers will install automatically, and you will be off and running.
While this card comes in at a price significantly lower than our top pick, don't let that price fool you. The TP-Link AC1200 is a quality adapter that will provide enough speed for 4K HD video streaming and data-intensive online games. It's an easy choice for anyone wanting a quick upgrade to their wifi and BlueTooth at the same time.
Best PCIe Wi-Fi Card: The Competition
We selected three PCIe cards as our top picks, but that doesn't mean there's no competition. If the devices we picked don't work for you, check out some of these alternatives.
If you aren't able or willing to shell out the cash for our top pick, you can still get this product from ASUS at a slightly lower cost—the ASUS PCE-AC68. While it may not have its bigger brother's blazing speed, this option is still almost hypersonic.
Take a closer look at some of the features of the PCE-AC68.
Dual-band gives you both 5GHz and 2.4GHz bands
1.3Gbps on the 5GHz band and 600Mbps on the 2.4GHz band
Broadcom TurboQAM helps to provide some of the fastest speeds in its class
Designed to enable service prioritization to data, which means your data transfers will perform with lightning speed
Supports Windows and Mac
Gets rid of dead zones and provides 150% better coverage than the average card
The custom heat sink keeps operating temperature low and hardware stable
Separate cable and antenna allow you to place the antenna in the best spot for reception
This card almost does it all. It's got power, speed, range, reliability, and uses some of the latest technology. The ASUS PCE-AC68's antennas, along with the cable and stand, can be placed in an optimal spot to ensure you get a reliable signal. The signature ASUS heat sink keeps the device cool at all times, guaranteeing that it performs at top levels without overheating.
This device is a close competitor to our top pick. It didn't hit the top spot because it doesn't quite have the speed or technology as the AC3100. However, this card has the same quality and performance typically seen from ASUS products.
If you're still looking for Wifi 6 technology, the Gigabyte GC-Wbax200 is another card you might want to evaluate. It's a speedy dual-band card with a cool-looking antenna that will let you experience the latest in wireless protocol. Like our best Wifi 6 pick, you will also get a BlueTooth 5 interface, ensuring that you have the latest in both transmission types.
Dual-band provides both 2.4GHz and 5GHz bands
802.11ax protocol
Backward-compatible with older wireless networks
MU-MIMO technology provides efficient transmission speeds
Bluetooth 5.0 gives you the latest Bluetooth protocol
AORUS high-performance 2 transmit/2 receive antenna increases range and reliability
A smart antenna with multiple angle tilt and a magnetic base that allows you to place the antenna in a variety of spots
The wbax200 is super-speedy and uses some of the most current wireless technology available. It's almost as fast as our top Wifi 6 pick and has superior coverage due to its high-performance antenna. While it's made by one of the leading manufacturers like ASUS, TP-Link, or Archer, it's still a quality piece of hardware.
Again, you will need to remember that Wifi 6 technology has not been thoroughly tested; using it still comes with some risks and issues. You will see some performance advantages on most networks—but you'll see the most gains when you're on a Wifi 6 network.
The Fenvi AC 9260 is a fast card, but it's also available at a reasonable price. It's much speedier than our best budget pick and will provide data speeds that will help you perform like a champ. Interestingly, it has a red heat sink, providing a look similar to an ASUS card. Let's see what the AC 9260 has to offer.
Dual-band 5GHz and 2.4GHz
802.11ac protocol
Speeds of up to 1733Mbps on 5GHz and 300Mbps on the 2.4GHz band
MU-MIMO technology
Bluetooth 5.0 interface
The folding antenna can be placed on your desktop
Support for Windows 10 64 bit
The AC 9260 is a perfect option for those who want a hot rod product without spending a ton of money. It only supports Windows 10, and it doesn't have the brand name backing like our top budget choice. But it's a reliable solution for those who need a budget-priced, bullet-train-quick PCIe wifi card.
Its included Bluetooth 5 is a coveted additional feature for a card at this price. The AC 9260's unique, folding desktop antenna is a super-cool accessory. MU-MIMO helps to provide speedy data transmission and adequate range. This is a nice little card for the price.
If you need a budget pick from a well-known brand name, the TP-Link AC1300 is another excellent option from TP-Link. It has a price that will fit into most budgets and the reliability you expect from this manufacturer. It is also known as the Archer T6E and provides terrific speed for an 802.11ac adapter.
Dual-band capability provides 2.4GHz and 5GHz bands
802.11ac protocol
Get speeds of 867Mbps on the 5GHz band and 400Mbps on the 2.4GHz band
Advanced external antennas provide superior coverage
High-performance heat sink keeps your hardware cool
Easy setup
WPA/WPA2 encryption
Low profile bracket
This budget pick is a dependable choice for just about any system. While it's slightly quicker than our top budget pick, it doesn't include any extra features like Bluetooth. It's a simple, dependable performer that does what it is intended to do. It provides ample speed and awesome coverage due to the included high-tech antennas.
The heat sink design keeps the device cool to ensure reliability and performance. Dependable security and easy installation make this a real competitor with our other low-priced picks. Finally, it's all packaged by a trusted company with a proven record in the wireless transmission arena.
How We Pick PCIe Wi-Fi Card
There are tons of PCIe cards out there. How did we choose our favorites? Here are some of the key things we focused on when looking for top-performing PCIe wifi cards.
Current Technology
You might be tempted to first look at the device's speed. While this is an essential feature, having the latest and greatest technology is the foremost thing to look for. If you have the best tech, then speed and range are likely to follow.
What do we mean by the latest technology? You want a device that at least uses 802.11ac wireless protocol. This will ensure your card will be compatible with most networks. It's also the latest and the most commonly used technology today. There's a new protocol coming: while 802.11ax or Wifi 6 is now available, networks that use them are uncommon as of this writing. Additionally, since Wifi 6 has not yet been as thoroughly tested and used as 802.11ac, users may find it less stable. In short, that means what you want is 802.11ac.
Other technologies, such as OFDMA, Beamforming, and MU-MIMO help cards have increased speed, range, and reliability. If you want the best PCIe card, consider these additional features as well.
Speed
Speed is vital. You want to be able to transmit data as quickly as possible. You want no lag while watching videos or playing online games. You want no stress when live streaming or downloading large mission-critical files. You want the internet to move faster than you can think. The PCIe wifi adapter cards we chose are some of the fastest available.
Range
Don't underestimate the importance of range. If you aren't able to have your computer in the same room as the router, you may only have a weak signal to work with. That means frustration and spotty internet. A card with superior range allows you to connect to the internet in tough spots like a basement, a room on the other side of your house or office, etc.
Dual-band
You have probably heard the term dual-band wifi. Why is it important? Dual-band gives you the option to connect on either the 2.4GHz or 5GHz band. Both bands have strengths and weaknesses—the 5GHz band has the fastest speeds, while the 2.4GHz band provides better signal strength at greater distances. Having the option to access either of them is a real plus; it gives you a lot more flexibility.
Reliability
Of course, you will want a card that works. It should provide you with a solid network connection; the card shouldn't fail after a couple of months. You will also want one that gets a constant signal and doesn't drop. There's nothing worse than being on a video conference call and losing your internet! A reliable card provides a reliable connection.
Installation
You'll have to take the cover off of your computer to install a PCIe wifi card. It's not that tough with a desktop computer, especially if you've done it in the past. You'll need to ensure you have an open PCIe slot on your PC. You might also consider the installation software that comes with the device: most cards will need drivers and possibly other software installed. Plug and play or easy installation is always a plus.
Accessories
You don't find a whole lot of accessories for WLAN cards. However, there are a few, such as antennas and cables that extend your antenna away from your desktop. Some cards also have other interfaces such as BlueTooth and/or USB included.
Security
You need to find out what type of security and encryption the device provides. Most are compatible with WPA/WPA2, and some even with some recent WPA3 standards. This is something to consider to ensure your card works with the networks you will be connecting to. Newer cards should be fine with most systems.
Price
The cost of the PCIe card is another thing to consider. You'll pay quite a bit more money for a top performer. There are many midrange and lower-cost cards available—just remember that you often get what you pay for. You might also notice that many of the new technology Wifi 6 cards are reasonably priced. This is because the new technology is not widely used yet, and there is not a high demand for them.
Final Words
Many of us who still own and use desktops feel like we're slowly becoming a minority. For most people, it seems like laptops get the job done. Yes, they're portable, more convenient to use, and take up so much less space in our home and office. They're easy to plug into a monitor and keyboard, transforming into a desktop. It's easy to see why they're so popular.
But desktop computers still have some significant advantages. The biggest is sheer power: you can build desktops to be much more powerful than any desktop. There's so much space in a desktop computer chassis that build-outs and/or upgrades are simple. Taking apart a desktop computer and upgrading a graphics or wireless network card is so easy that most of us can do it ourselves. If you don't know, the solution is a few tools and a YouTube video away.
That's not true for laptops. When was the last time you tried taking apart your Macbook?
Let's get to one of the key considerations for updating a desktop. If you're designing a new desktop or upgrading your current system, one of the things that you'll need to look at is your network hardware. Some motherboards come with built-in wifi. Often, though, it's cheap, low-performance, and slow.
Since you have a desktop computer, you might as well look at a quality high-performance PCIe wifi card to make it a wifi hot rod. A good adapter can fundamentally transform the speed and usability of your desktop computer.
The list we have provided above details some of the best available. We hope that it will help you select the PCIe wifi card that is right for your system.
As always, please let us know if you have any questions or comments.