Despite advances in voice and handwriting recognition, we spend much of the day at our computer typing on a keyboard. The longer you type, the more important the choice of a keyboard, and there seem to be more choices today than ever.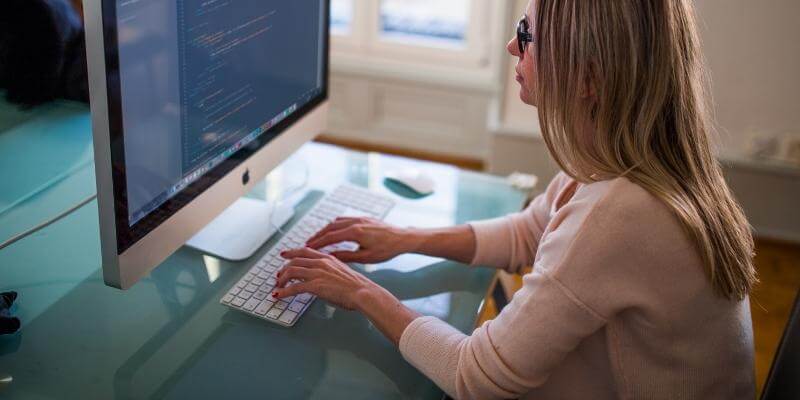 Many keyboards aim for simplicity and take up as little space on your desk as possible. Others focus on offering additional features, such as backlit keys, USB ports, and the ability to pair with more than one computer or device. Others are all about health, aiming to relieve the stress on your fingers and wrists and providing a typing experience with as few risks as possible.
For many users, the keyboard that came with their Mac is perfect. Apple Magic Mouse 2 comes standard with most desktop Macs and is compact, comfortable, and rechargeable. But if you're a power user or do a lot of typing, consider upgrading.
An ergonomic keyboard is an important consideration for anyone who does more than a few hours of typing every day, especially touch-typists. It will take up more room on your desk, but you'll save your fingers some abuse. They offer a shape and contour that's friendlier to your wrists and a longer key travel distance that is much less likely to lead to repetitive strain injury. The Logitech MK550 is the one I chose for my home office, and I recommend it.
But there are so many quality keyboards available that we don't want to stop there. We'll also look at other highly-rated compact, ergonomic and standard keyboards that have different strengths and features. One is sure to fit your working style and office perfectly.
Why Trust Me for This Buying Guide?
My name is Adrian Try and I've been typing on keyboards for so long I can't tell you how many I've used. My first job was in the data center of a bank, and I became ridiculously proficient at using a numeric keypad, and I learned how to touch-type soon after.
When I started writing professionally I decided to purchase an ergonomic keyboard. My son had been using Microsoft's wired Natural Ergonomic Keyboard 4000 and loved it. But I chose a Logitech Wave MK550 keyboard and mouse combination, and used them daily for years, initially with Linux and then with macOS.
Eventually, more of my time was spent editing than writing, and I switched to the first version of Apple's Magic Keyboard to save desk space. That keyboard didn't have as much travel (the distance you need to press a key before it engages), but I got used to it quickly. I continued using it for years, and recently upgraded to the Magic Keyboard 2, which is even more compact due to its rechargeable battery.
For this keyboard review, I decided to pull out my Logitech Wave keyboard again. The longer travel initially felt a little strange, and my fingers got tired quickly. But now that I'm almost finished the review I've come to appreciate it again, and plan to continue using it. I just can't believe how much space it takes up on my desk!
Best Wireless Keyboard for Mac: The Winners
Best Compact: Apple Magic Keyboard
The Apple Magic Keyboard 2 is included with most desktop Macs and is a very usable solution for most users. In typical Apple fashion, it is thin and compact, adding little clutter to your desk. The function keys control your media and screen brightness, as well as a few Apple-specific functions. A version with a numeric keypad is available for those who need it.
However, it's not perfect for everyone. The minimalistic design may leave power users looking for something with more keys and customizability, and the thin profile means that the keys have less travel than some typists prefer. Other keyboards offer better ergonomics, greater customizability, backlit keys, and the ability to pair with additional devices.
At a glance:
Type: Compact,
Mac-specific: Yes,
Wireless: Bluetooth,
Battery life: 1 month,
Rechargeable: Yes (Lightning),
Backlit: No,
Numeric keypad: Optional,
Media keys: Yes (on function keys),
Weight: 8.16 oz, 230 g.
Apple's own keyboard is by far the highest-rated of those included in our roundup. It looks good, takes up little space on your desk, and is surprisingly comfortable. I switched to one from an ergonomic keyboard as an experiment, and never permanently switched back.
It mirrors the layout of Apple's laptop keyboards (but fortunately not the problems associated with butterfly switches), giving you a consistent experience across models, and is a perfect match for Apple's Magic Trackpad 2. Its minimal design has provided inspiration for many other keyboards, as you'll notice below. Its battery lasts at least a month, and you can use it while it charges. It provides what most users need and no more.
Power users may be dissatisfied, along with users who do hours of typing a day. There are better options below. Also, the layout of the cursor keys on this model has frustrated many. The up and down arrow keys share the same key, which has been split in half horizontally. Fortunately, the version with a numeric keypad (below) doesn't have this problem.
User comments are overwhelmingly positive. They love the excellent build quality and long life of the rechargeable battery. Touch typists report they adapt to the shallower travel as I did, and many appreciate the tactile feedback it offers and find they can type for hours on it. Some users even found the low profile easier on their wrists.
Alternatives: You can purchase the Apple Magic Keyboard with a numeric keypad. For a compact keyboard that can pair to multiple devices, consider the Logitech K811 or Macally Compact (below), and for a (reasonably) compact ergonomic keyboard, have a look at the Kinesis Freestyle2.
Best Ergonomic: Logitech Wireless Wave MK550
This ergonomic mouse and keyboard combo isn't new, but it's still affordable, popular, and very effective. Logitech's MK550 is the polar opposite of Apple's Magic Keyboard. It's huge (partly because of its cushioned palm rest), has satisfying, tactile keys with long travel, and offers lots of extra keys including a numeric keypad and dedicated media keys.
At a glance:
Type: Ergonomic,
Mac-specific: No (keys have both Mac and Windows labels),
Wireless: Dongle required,
Battery life: 3 years,
Rechargeable: No (2xAA batteries included),
Backlit: No,
Numeric keypad: Yes,
Media keys: Yes (dedicated),
Weight: 2.2 lb, 998 g.
Not all ergonomic keyboards are the same, and while some feature a split keyboard that places your hands at different angles, Logitech went for a different design.
Their keys follow a slight smile-shaped curve instead of a straight line, and are not all at the same height, following a wave-shaped contour instead, designed to match the varying lengths of your fingers. A cushioned palm rest gives you somewhere to lay your hands when not typing, lowering wrist fatigue. Finally, the keyboard's legs offer three height options.
Although the battery isn't rechargeable, the two AA batteries last a very long time. The claimed battery life is three years, and I only remember changing my batteries once in the decade I've owned it, though I haven't used It consistently the whole time.
Other users have commented that they are still using the original batteries after years of use. I frankly don't believe rechargeable batteries offer any advantage in this case. A light will conveniently come when they need to be changed.
There are plenty of additional keys for power users:
a numeric keypad for use with spreadsheets and finance software,
7 dedicated media keys to conveniently control your music,
18 programmable keys for quick access to your most frequently used apps and scripts.
The keyboard is set out in a Windows layout, but you'll find Mac-related labels on the keys. You'll need to switch the Command and Option buttons in System Preferences. Power users will appreciate the Logitech Options Mac application that allows you to further customize the keyboard and mouse.
Bill, a programmer, found this keyboard's wave-shaped contour noticeably relieved his pain levels after switching from a Microsoft ergonomic keyboard and was hooked. Other users who made the same switch agree, though some found the Microsoft keyboard more comfortable. So it's best to test any ergonomic keyboard before purchase.
Bill allowed others to try his keyboard, and many of them switched as well. As a fast touch typist, he found his speed increased another 10% when using the MK550.
Some users complained that there are no lights to show when the Caps Lock and Num Lock are activated, and others noted that some key labels wore off, though I haven't experienced that. Some would have preferred that the keys were backlit. Durability is excellent. One user, Crystal, has gotten six years of use out of hers so far, and many of her fellow workers have now purchased one as well.
Alternatives: If you'd like a more compact ergonomic keyboard, have a look at the Kinesis Freestyle2 below, and if you prefer an ergonomic keyboard with a split layout, have a look at either that or the Microsoft Sculpt.
Best Wireless Keyboard for Mac: The Competition
1. Macally BTMINIKEY Compact Wireless Keyboard
Let's look at a few alternate compact keyboards, starting with the Macally BTMINIKEY. It's about the same size as the Apple keyboard but weighs a little more. It has the same, familiar layout, and very long battery life, though isn't rechargeable or as expensive. Its standout feature is that you can pair it with up to three devices, so you can use it with your Mac and two mobile devices.
At a glance:
Type: Compact,
Mac-specific: Yes,
Wireless: Bluetooth (pair with three devices),
Battery life: 700 hours,
Rechargeable: No (requires 2xAAA batteries, not included),
Backlit: No,
Numeric keypad: No,
Media keys: Yes (on function keys),
Weight: 13.6 oz, 386 g.
I love using Apple's Magic Keyboard with my iPad, but changing the pairing between it and my iMac can be a pain. That's the beauty of the BTMINIKEY. Just press Fn-1, Fn-2 or Fn-3 to change devices.
Users report that switching devices is as easy as advertised and only takes around a second. They also enjoy the familiar Mac layout and the feel of the keys, though one user claimed they are smaller and not as sensitive as Apple's keys.
Macally sells quite a few other wireless keyboards, including some that more closely resemble the Magic Keyboard, some that include a numeric keypad, some that are solar-powered, and some that are foldable for even greater portability.
2. Arteck HB030B Universal Slim
The highly-rated Arteck HB030B is very compact—in fact, it's the lightest keyboard in this review—partly due to its slightly smaller keys. It's also very affordable and offers adjustable color backlighting. It works with Mac, Windows, iOS, and Android, but can only pair with one device at a time.
At a glance:
Type: Compact,
Mac-specific: No, but the keyboard can be switched to four different modes (Mac, Windows, iOS, and Android) where system-specific function keys work as expected.
Wireless: Bluetooth,
Battery life: 6 months,
Rechargeable: Yes (USB),
Backlit: Yes (color),
Numeric keypad: No,
Media keys: Yes (on function keys),
Weight: 5.9 oz, 168 g.
The back shell of this ultraslim keyboard is made of zinc alloy and is quite durable. It's just 0.24 inches (6.1 mm) thick, making it an excellent choice for portability if you want to carry it with your MacBook or iPad.
The keyboard can be backlit and is ideal for use in darker workspaces. What makes it unique is that you can choose one of seven colors for the light: deep blue, soft blue, bright green, soft green, red, purple, and cyan. The backlight is off by default, so you'll have to turn it on each time you use it.
The keyboard sits flat on the desk and is not adjustable. Battery life is quite long, but the keyboard can't be used when charging. The six-month estimate assumes two hours per day with the backlight off. A blue light starts to flash when you need to recharge.
Because the keyboard is so compact, some inconvenient key choices have been made. For example, to press the ESC key you also need to hold down the Fn button, though apparently, this isn't a problem in Windows mode. Also, the Caps Lock indicator doesn't seem to work on Android.
3. Omoton Ultra-Slim Bluetooth Keyboard
Another inexpensive option, the Omoton Ultra-Slim strongly resembles the older Apple Magic Keyboard, and comes in a choice of colors: black, white, and rose gold. The keyboard layout is specifically Apple, though its keys are a little larger. (The Wirecutter found that this can lead to typing errors, but your mileage may vary.)
It's a good option for those who don't want to spend a premium on an Apple keyboard, but has a few disadvantages compared to the Arteck keyboard above: it isn't backlit, it's significantly thicker at one end, and isn't rechargeable.
At a glance:
Type: Compact,
Mac-specific: Yes,
Wireless: Bluetooth,
Battery life: 30 days,
Rechargeable: No (2xAAA batteries, not included),
Backlit: No,
Numeric keypad: No,
Media keys: Yes (on function keys),
Weight: 11.82 oz, 335 g (official website, Amazon claims just 5.6 oz).
Rachel, a new Omoton user, is not a brand snob. So when her Apple keyboard died, she considered this keyboard instead. It looked familiar and attractive, so she jumped at the chance to save a significant amount of money. Other than having keys that are a little stiffer, she finds the experience the same as using her old keyboard.
Other users also seem happy to get a compact keyboard with the Apple aesthetic for much less money. One commented that this keyboard hits the sweet spot of look, price, and functionality. Many users buy it to use with their iPads since it looks and feels familiar. Unfortunately, it can't be paired with your Mac and iPad at the same time.
Although it's made of plastic (in contrast with the Arteck's zinc), the Omoton keyboard seems reasonably durable. One user updated her review after more than a year to report that the keyboard is still working fine and that she's still using the original batteries.
4. Logitech K811 Easy-Switch
And finally, a premium compact keyboard that is even more expensive than Apple's, the Logitech K811. This brushed-aluminum keyboard is a little heavier, but features the familiar Mac keyboard layout and has backlit keys. It works with Mac, iPad, and iPhone, and you can have the same keyboard paired with all three at the same time. Although this keyboard is now discontinued, it is still readily available.
At a glance:
Type: Compact,
Mac-specific: Yes,
Wireless: Bluetooth,
Battery life: 10 days,
Rechargeable: Yes (micro-USB),
Backlit: Yes, with hand proximity,
Numeric keypad: No,
Media keys: Yes (on function keys),
Weight: 11.9 oz, 338 g.
There's some smart technology built into the K811. Instead of waiting until you press a key to wake up, built-in sensors can detect when your hands approach the keys so the keyboard is ready before you start typing. This will also wake up the backlight, and the keys automatically change their brightness to match the amount of light in the room.
At just 10 days, the expected battery life is shorter than any other keyboard in our review (other than the Logitech K800 below, which is also 10 days). That's the cost of having backlit keys on a wireless keyboard.
While the Arteck HB030B (above) claims six months' battery life, there's a reason that estimate is based on the backlight being turned off. Fortunately, you can continue to use the keyboard as it charges, and 10 days should be long enough for most use cases.
Before it was discontinued by Logitech, it was The Wirecutter's "upgrade pick" (along with the K810). They describe the keyboards like this: "Although they were quite expensive, these two were the gold standards among Bluetooth keyboards for their smooth, well-spaced keys, adjustable key backlighting, specific layouts for Mac and Windows, and ability to switch between multiple paired devices."
5. Logitech K800 Wireless Illuminated Keyboard
The Logitech K800 has all the bells and whistles you could want in a quality wireless keyboard. It features a numeric keypad and palm rest, and a standard key layout you find on most Windows keyboards. Like the K811 above, hand proximity will wake up both the keyboard and the backlight, and its battery will last around 10 days.
At a glance:
Type: Standard,
Mac-specific: No,
Wireless: Dongle required,
Battery life: 10 days,
Rechargeable: Yes (micro-USB),
Backlit: Yes, adjustable, with hand proximity,
Numeric keypad: Yes,
Media keys: Yes (on function keys),
Weight: 3 lb, 1.36 kg.
The K800 looks great. It's slim and elegant, and the backlight is even across the keyboard. Typists love the tactile feedback and greater travel this keyboard provides.
However, the durability of this keyboard in recent years has become questionable. Users have found the keyboard fragile and report keys falling off, becoming skewed, or not depressing.
A user named Tim used the older version of this keyboard without problem for over seven years, so recently purchased one for his office. He found the construction was cheaper and had trouble with a sticky CTRL-key. He had it replaced under warranty three times before giving up.
Another user who works in IT regularly removes keys from faulty keyboards to fix them. With the K800, he failed. There was no way to reassemble the scissor switch once it had been pulled off, and worse still, he discovered there was no foreign object under the key causing the problem. The fault was with the keyboard itself.
I saw a comment somewhere that the keyboard has a USB port where you can plug in computer peripherals, but haven't been able to confirm this, and it isn't mentioned in the user manual. If you own a K800, perhaps you could let us know in the comment section below.
Alternative: The Logitech K360 is less expensive and 20% smaller. It doesn't have backlit keys and will give you three years of use on two AA batteries.
6. Logitech K400 Plus
The Logitech K400 Plus is a basic, inexpensive keyboard with a large, 3-inch integrated trackpad. It has a Windows keyboard layout, but works with Macs as well, and is designed to be used with PC-connected TVs. I use one myself, connected to the Mac Mini which serves as my media center.
At a glance:
Type: Standard, integrated trackpad,
Mac-specific: No,
Wireless: Dongle required,
Battery life: 18 months,
Rechargeable: No (2xAA batteries included),
Backlit: No,
Numeric keypad: No,
Media keys: Yes (on function keys),
Weight: 13.8 oz, 390 g.
Although this keyboard is designed for media center PCs—it's very handy having a keyboard and trackpad integrated into the same device when you're sitting on the lounge—it works fine with desktop Macs as well. My son borrowed it for his iMac for a few weeks while he was waiting for his new gaming keyboard.
Its trackpad can perform all of the usual Mac gestures but feels more cramped compared with the larger Magic Trackpad. Battery life is very good, though not as impressive as the MK550 keyboard above. I change the battery every couple of years.
While many users do seem to be using it on their TVs, you might find it useful on your desk instead. This keyboard is at its best in constricted spaces. Because the trackpad is integrated, you don't need additional space next to the keyboard for a pointing device.
7. Microsoft Sculpt Ergonomic Desktop
Finally, let's have a look at some alternate ergonomic keyboards. Microsoft's first (wired) split keyboard (the Natural Ergonomic 4000) was very popular and highly rated. When they created a wireless version (the Sculpt), they made so many changes that not everyone was happy, and its consumer rating doesn't quite reach four stars.
In an attempt to appeal to more users, Microsoft reduced its size, removed a lot of buttons, made the numeric keyboard a separate unit, and flattened the keyboard's shape. Those changes aren't bad, just different.
At a glance:
Type: Ergonomic,
Mac-specific: No,
Wireless: Dongle required,
Battery life: 36 months,
Rechargeable: No (2xAA batteries included),
Backlit: No,
Numeric keypad: Optional extra,
Media keys: Yes (on function keys),
Weight: 2 lb, 907 g.
The Sculpt is quite a nice-looking ergonomic keyboard and was chosen as The Wirecutter's budget pick. It's quite affordable, but so is our ergonomic winner, the Logitech KB550. The difference is that this one has a split keyboard layout, which some people may find more comfortable.
One user found the keyboard hard to keep clean. They initially reported that the keyboard's coating attracts dirt, dust, and crumbs. Six months later they updated their review to report that the wrist pad is easily stained by the oil in your hands.
As a user of Microsoft's earlier Natural Ergonomic keyboard, he made some helpful comparisons:
He found the keys a little smaller and felt cramped using the cursor keys.
He prefers the separate numeric keypad because he can move his mouse closer to the keyboard when not using it, which is more ergonomic.
He found that the keys have a little less travel, and are easier to type on.
8. Microsoft Wireless Comfort Desktop 5050
The Microsoft 5050 Wireless Comfort Desktop has a wave layout similar to our winning ergonomic keyboard, rather than the split keyboard of the Sculpt. It's a little more expensive than either of those keyboards and includes an attached numeric keypad and mouse.
At a glance:
Type: Ergonomic,
Mac-specific: No,
Wireless: Dongle required,
Battery life: 3 years,
Rechargeable: No (4xAA batteries, included),
Backlit: No,
Numeric keypad: Yes,
Media keys: Yes (dedicated),
Weight: 1.97 lb, 894 g.
This is Microsoft's (more expensive) version of our ergonomic winner, the Logitech Wave KB550. This is Microsoft conceding that not everyone prefers a split keyboard layout. Unfortunately, I couldn't find a comparison review written by a user who had used both.
It has a large palm rest, a numeric keypad, dedicated media keys, and customizable shortcut keys. It achieves a very long battery life using standard alkaline batteries. Microsoft calls its design a "Comfort Curve" "that encourages natural wrist posture and is easy to use."
Compared with the Sculpt, users complain that the USB dongle is larger (it's larger than the one used by Logitech, too), but appreciate that the non-split keyboard takes up less room than the Sculpt. They also appreciate the comfort of the wave design and enjoy the feel of the keys. As with other keyboard/mice sets, the mouse is the weak part of the partnership, as many users pointed out.
If you're looking for an alternative to the Logitech KB550 with a Microsoft logo, this is it. Most reviews are quite positive, and a number of people were so happy with the keyboard that they bought several.
9. Perixx Periboard-612 Wireless Ergonomic Split Keyboard
The Perixx Periboard-612 has a slightly higher consumer rating than our winning ergonomic keyboard, but has nowhere near the same number of user reviews. It offers a split keyboard layout like the Microsoft Sculpt, but with a numeric keypad and media keys. It's available in black or white.
At a glance:
Type: Ergonomic,
Mac-specific: Switchable keys for Mac and Windows,
Wireless: Bluetooth or dongle,
Battery life: not specified,
Rechargeable: No (2xAA batteries, not included),
Backlit: No,
Numeric keypad: Yes,
Media keys: Yes (7 dedicated keys),
Weight: 2.2 lb, 998 g.
This is a good alternative to Microsoft's Sculpt, especially if you want a Mac keyboard layout, prefer additional keys, and appreciate the ability to use Bluetooth rather than a wireless dongle. It offers seven multimedia keys designed to work with Mac and Windows, and you can replace the Windows-specific keys to achieve a Mac layout.
The palm rest and split keyboard are designed to conform to your natural hand and arm position, reducing nerve pressure and arm tension. The keys provide a full travel distance (though one user described it as having 80% of normal travel), but require less force, making typing more comfortable.
Carpal tunnel sufferers claim to have found relief using this keyboard. The keys have a very tactile feel but are still very quiet. The cursor keys are in a non-standard arrangement that annoys some, though one user actually came to prefer it.
The Perixx Periboard-612 may be a better wireless upgrade to the Microsoft Natural Ergonomic 4000 than Microsoft's own Sculpt, and several users happily made that exact decision, though Perixx-convert Shannon found the palm rest to be a downgrade.
10. Kinesis Freestyle2 for Mac
Here's an ergonomic keyboard that's relatively compact. The Kinesis Freestyle2 for Mac is actually two half-keyboards tethered together. That means you can easily adjust the angle of each half and the space between them to match your body's preferred position. Additional accessories are available that allow you to add a palm rest and further adjust the slope of the keyboard.
At a glance:
Type: Ergonomic,
Mac-specific: Yes,
Wireless: Bluetooth,
Battery life: 6 months,
Rechargeable: Yes,
Backlit: No,
Numeric keypad: No,
Media keys: Yes (on function keys),
Weight: 2 lb, 907 g.
This is the only ergonomic keyboard I'm aware of that comes with Mac-specific keys by default. It has a low profile and no slope from front to back to reduce wrist extension. But everyone's body is different, so the highly configurable nature of the Freestyle2 makes it suitable for a wider range of people.
Typing is quiet, and the force required to depress a key is at least 25% lower than other ergonomic keyboards. While the two halves of the keyboard are tethered together, the tether can be removed so the modules can be placed up to 20 inches apart. "Tenting" accessories are available that can raise the keyboard modules in the center, something that can also reduce pressure on your wrists.
Additional keys are placed on the left side that saves you from having to use your mouse. These include Internet Page Forward and Back, Beginning of Line, End of Line, Cut, Undo, Copy, Select All and Paste. Two USB hubs are built into the keyboard so that you can more easily attach peripherals to your computer, such as a USB mouse or flash drive, but they don't have enough power to charge a phone.
If ergonomics is your absolute priority, this is an excellent keyboard to consider. Several users coming from the Microsoft Sculpt stated that they preferred this keyboard, and sufferers of arm and wrist pain found relief using this keyboard.
However, some users commented that they believe the accessory pack should be included by default—they found that tenting makes a positive difference, but the separate purchase significantly increases the overall cost.
Who Needs a Better Keyboard?
You may be happy with the keyboard you already have, and that's fine. Here are a few reasons to consider upgrading.
Computer Keyboards and Health
Prevention is better than cure. A normal keyboard may put your hands, elbows, and arms in an unnatural position that can cause injury over time. An ergonomic keyboard is designed to fit your body, hopefully avoiding those injuries.
These keyboards have different designs, including split keyboards and wave-style keyboards that place your hands at different angles, and since our bodies are all different, one may fit you better than another. The one that places your hands in their most neutral position will minimize the chance of injury. A padded palm rest and keys with longer travel may also help.
What's Different about Mac Keyboards?
The main difference between the layout of a Mac and Windows keyboard are the keys you'll find next to the spacebar. On a Windows keyboard, you'll find Ctrl, Windows, and Alt, while a Mac keyboard has Control, Option, and Command (and maybe an Fn key).
When choosing a keyboard for a Mac, the ideal is to get one with the right labels on the keys. There are keyboards with both sets of labels, but even a keyboard that doesn't label the Mac keys at all is usable. While not ideal, you'll get used to it over time, and if necessary you can remap some of the keys to other functions using your Mac's System Preferences.
What About MacBook Users?
MacBook users may also benefit from an extra keyboard, though it probably won't be the best choice when you're out of the office. When at your desk, you can place your laptop on a stand and use a better keyboard, mouse, and monitor.
This will let you sit further from your screen, reducing eye strain, and choose a keyboard that's easier to type on. Current MacBook keyboards have butterfly keys with very shallow travel, which many users find less satisfying to type on. They also have a non-ideal cursor key setup and there is an increasing number of reports of keyboard failures.
What about Your iPhone, iPad and Apple TV?
We live in a world of multiple devices. You may want to use a keyboard with your iOS devices or Apple TV. Instead of purchasing a separate keyboard for every device, some can be paired with multiple devices and you can switch between them at the touch of a button.
Best Wireless Keyboard for Mac: How We Picked
Positive Consumer Ratings
I've used, researched and tested quite a few keyboards over the years. But the number of keyboards that I've never seen or touched is far greater, so I need to take the experiences of others into consideration.
I read through keyboard reviews of industry experts and took special interest when they actually tested the keyboards they were reviewing, as the Wirecutter does. I also value reviews from consumers. They have experience using their keyboards in real life and tend to be honest about what they like and don't. Long-term user reviews are also a good way to gauge durability.
In this roundup, we've prioritized keyboards with a consumer rating of four stars and above that were preferably reviewed by hundreds or thousands of users. We did include one keyboard with a slightly lower rating, the Microsoft Sculpt, because we judged it to be unique and worth considering.
Comfort & Ergonomics vs. Size & Weight
It's important to find a keyboard you find comfortable to type on, but space is also a concern. Most ergonomic keyboards take up a lot of desk space, and some of the more compact keyboards are reasonably comfortable. You need to decide your own priorities here. While I own an ergonomic keyboard, I don't always keep it on the desk so that I have more workspace.
Battery Life
Wireless keyboards are obviously battery-powered, so one question is how often you'll have to deal with a flat battery. Expected life varies quite a bit, from 10 days to several years. Some keyboards have rechargeable batteries, while others need to be replaced each time. Battery estimates usually assume just a couple of hours use per day, so serious typists may chew through the battery sooner than expected.
Additional Keys
A numeric keypad is invaluable if you deal with numbers and accounts on a daily basis. If you don't, it may be a waste of space, and you can reclaim a little desk space by choosing a keyboard without one.
If you listen to music while you type, you may appreciate a keyboard with media keys so you can play, pause and skip songs without taking your hands from the keyboard. Some have dedicated media keys while others use the function keys. And some keyboards have additional, customizable keys that may interest power users.
Extra Features
Some keyboards offer a few extra features. Some offer backlit keys, allowing you to more easily work in locations with poor lighting. Some of these include hand proximity, so the light comes before you start typing.
Quite a number of Bluetooth keyboards are designed for multi-device use, pairing with typically three or four computers or mobile devices. And some keyboards offer USB ports, allowing you to more conveniently plug in your peripherals and USB flash drives.