One thing on the iPad works differently than that on a computer: Trash (or PC users call it Recycle Bin).
You can select some photos and delete them by tapping the "Trash" icon. But what if you want to undo the delete? For a computer, you can go to Trash (Mac) or Recycle Bin (Windows) to restore them. But for the iPad, you can't find this feature.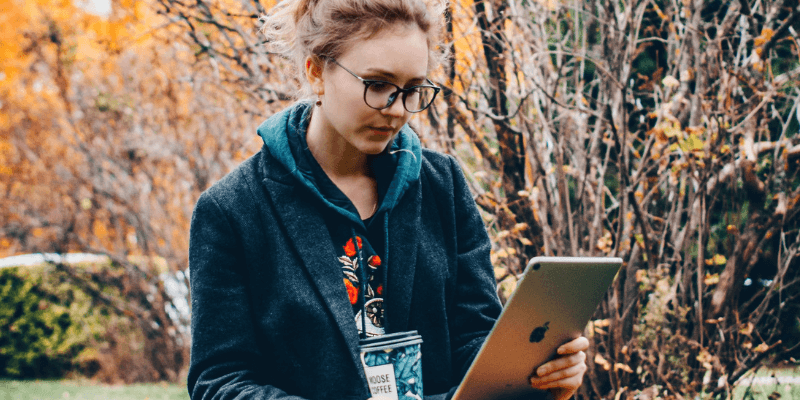 If you are new to the iPad, this can be a bit frustrating. What if you accidentally deleted some important pictures, notes, or emails, and later you want to restore them? What if you want to permanently delete some files by emptying the trash?
That naturally brings this question: where is the trash on my iPad?
Well, the quick answer is: there is no trash bin on an iPad! However, that doesn't mean you can't delete/undelete your files.
Read on to learn how to do this, step by step.
iPad Recycle Bin: The Myths & Realities
Myth 1: When you tap on any photo, you'll see a Trash icon located on the upper left corner. Touch it and you'll see this option: "Delete Photo". Normally, you'd expect you could go back home, locate the Trash icon, and restore the item you deleted.
The reality: There's no trash icon!
Myth 2: If you want to get rid of a file or app on a Windows PC or Mac, simply select the item, drag and drop it to the Recycle Bin or Trash. But on iPad, you can't.
The reality: iPad doesn't work that way!
There must be a reason why Apple designed iPad to be as it is now. Maybe research proved there was no need to add a trash bin icon to a touchscreen device. Who knows? But hey, it probably makes sense if 99% of iPad users don't want to double-delete an item if he intends to remove it permanently.
Enter "Recently Deleted" on iPad
Apple has a new feature called "Recently Deleted" in iOS 9 or later. It is available in many apps such as Photos, Notes, etc.
For example, in Photos > Albums, you'll see this folder Recently Deleted.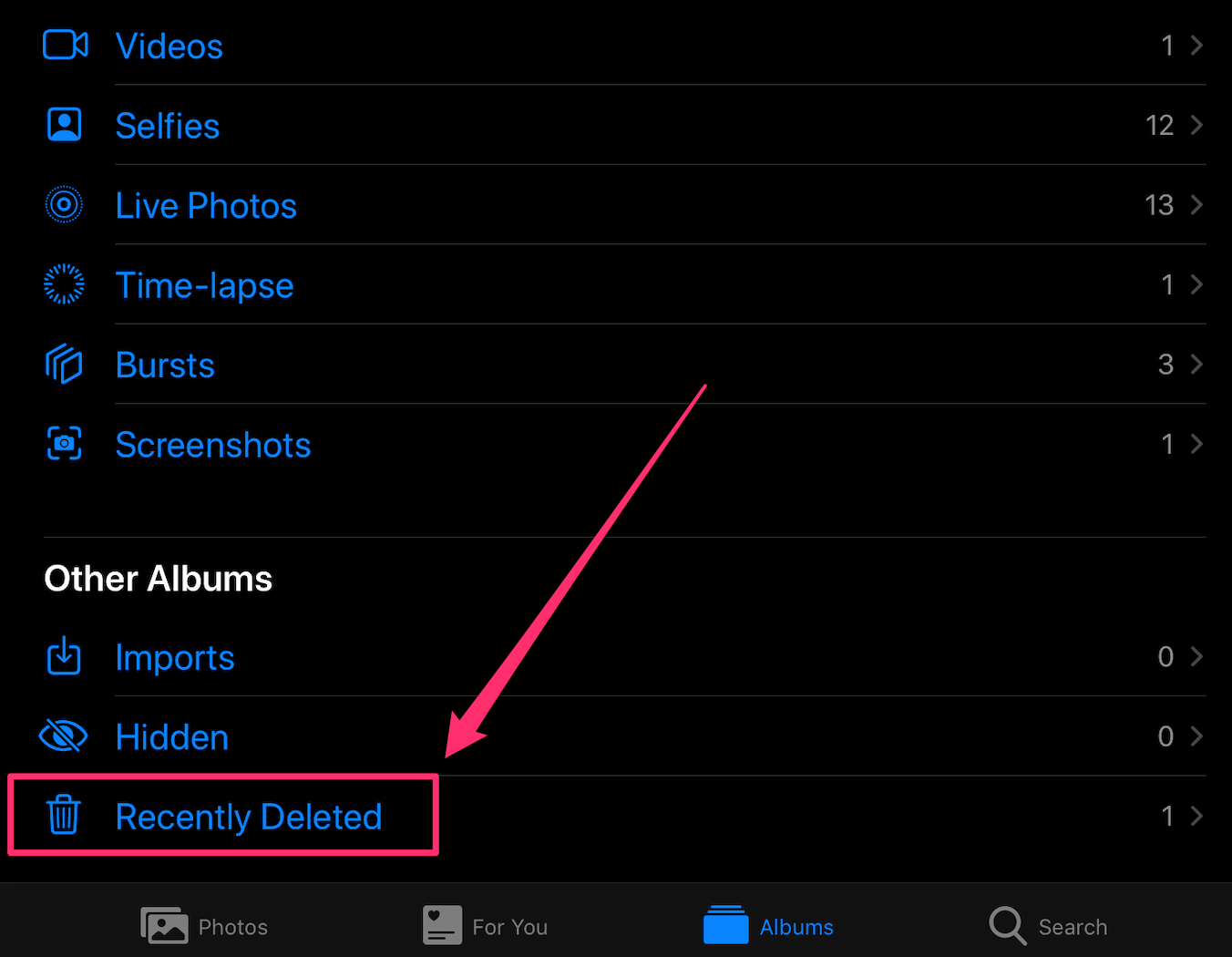 It's like the trashcan on a computer but Recently Deleted only keeps items for up to 40 days. Within the period, you can recover any pictures or videos you delete.

After that period, these media files will be removed automatically.

How to Recover Accidentally Deleted Files on iPad
If you remove some apps or pictures by accident and later you want them back, try one of the following methods to restore them:
1. Restoring Trashed Items via iTunes/iCloud Backups
Note: This method applies only when you synced your iPad data with iTunes/iCloud before the items were deleted.
Step 1: Connect your iPad to your computer. Open iTunes, then click on your iPad Device on the top left side of the interface.
Step 2: Under the "Summary" tab, you'll notice a section called "Backups." Underneath it, click on the "Restore Backup" button.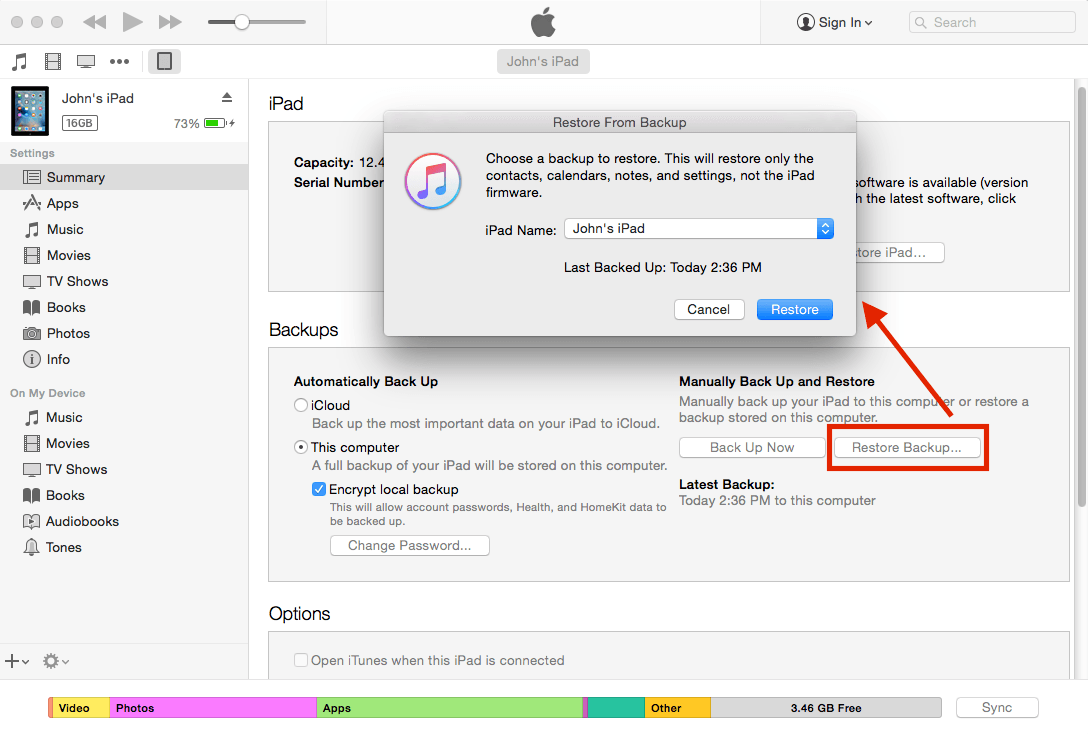 Step 3: A new window will pop up asking you to choose a backup to restore. Select the right one and click "Restore". If you enabled the "Encrypt local backup" option, you'll have to input the unlock password to proceed.
Step 4: Done! Now your previous deleted files should be restored.
Still can't see them? Try the second method below.
2. Using a Third-party iPad Data Recovery Software
Note: This method can work even if you don't have a backup but your chances of recovery may vary. Also, I haven't found any free software yet. If I do, I'll update this section.
Stellar Data Recovery for iPhone (also works for iPads): This software offers a trial that works on a PC or Mac. It allows you to free scan your iPad to find recoverable items, eventually, you'll need to pay to recover the data. Stellar claims the program is able to recover files including photos, messages, notes, contacts, reminders, calendar entries, and many more.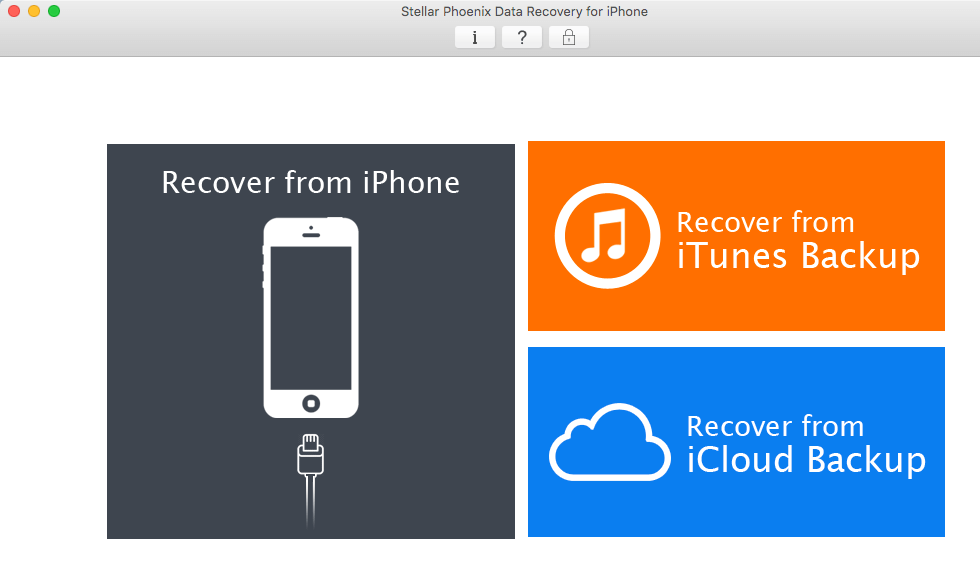 Above is a screenshot of the app running on my MacBook Pro. There are three recovery modes as shown on its main interface. If you choose the "Recover from iPhone" mode, you'll need to connect your iPad to a computer first.
In case Stellar doesn't work out, you can also try some of the programs listed on this best iPhone data recovery software review (most of them also work with iPads).
How to Delete Apps or Items on iPad?
If you want to get rid of an app, tap on it and select "Delete App".
If your iPad is running an old iOS version, simply press on it for two seconds until it jiggles. Then tap on the "x" on the top left of the app icon.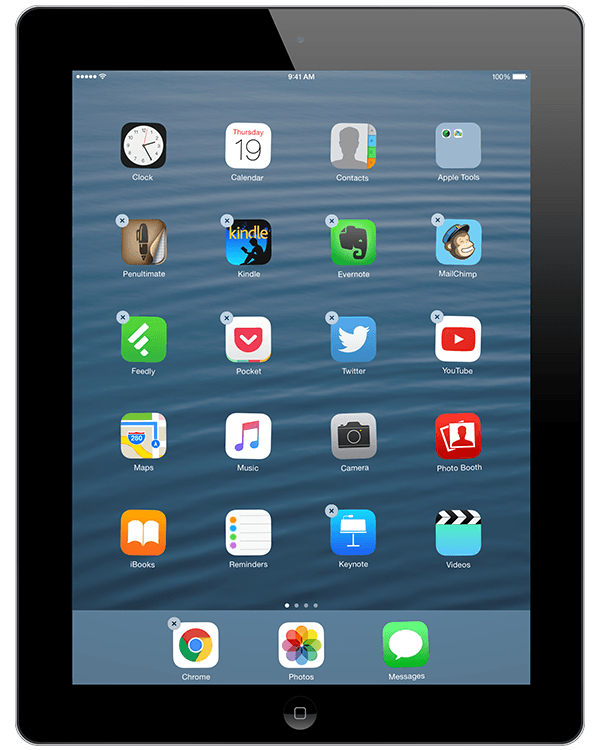 If there is no "x" or "Delete App" appearing, then these are pre-installed apps made by Apple. You can disable them by going to Settings > General, tap Restrictions and enter the passcode, then turn off the apps you don't want (see this screenshot). That's it.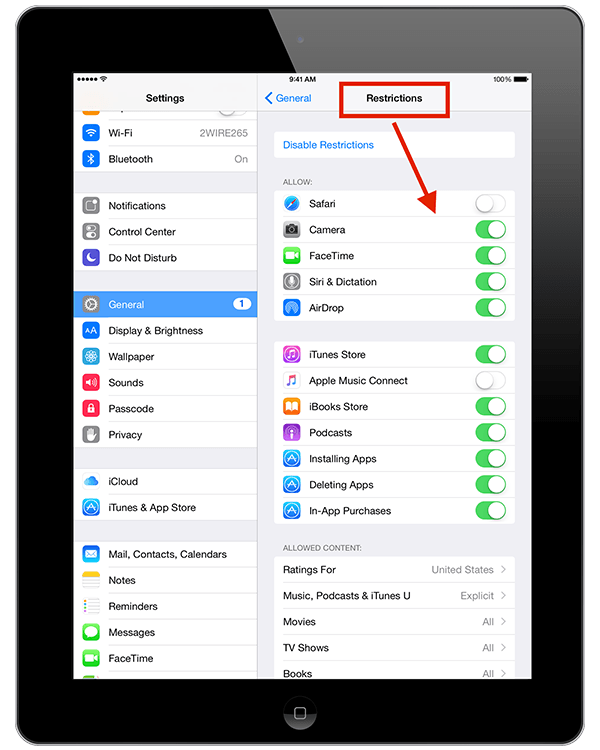 If you want to remove a file, contacts, photos, videos, Safari tabs, etc – the method of deletion really depends on the app. Just play around or do a quick Google search to find out.